The Library
use & care
Everything you need to know before ordering.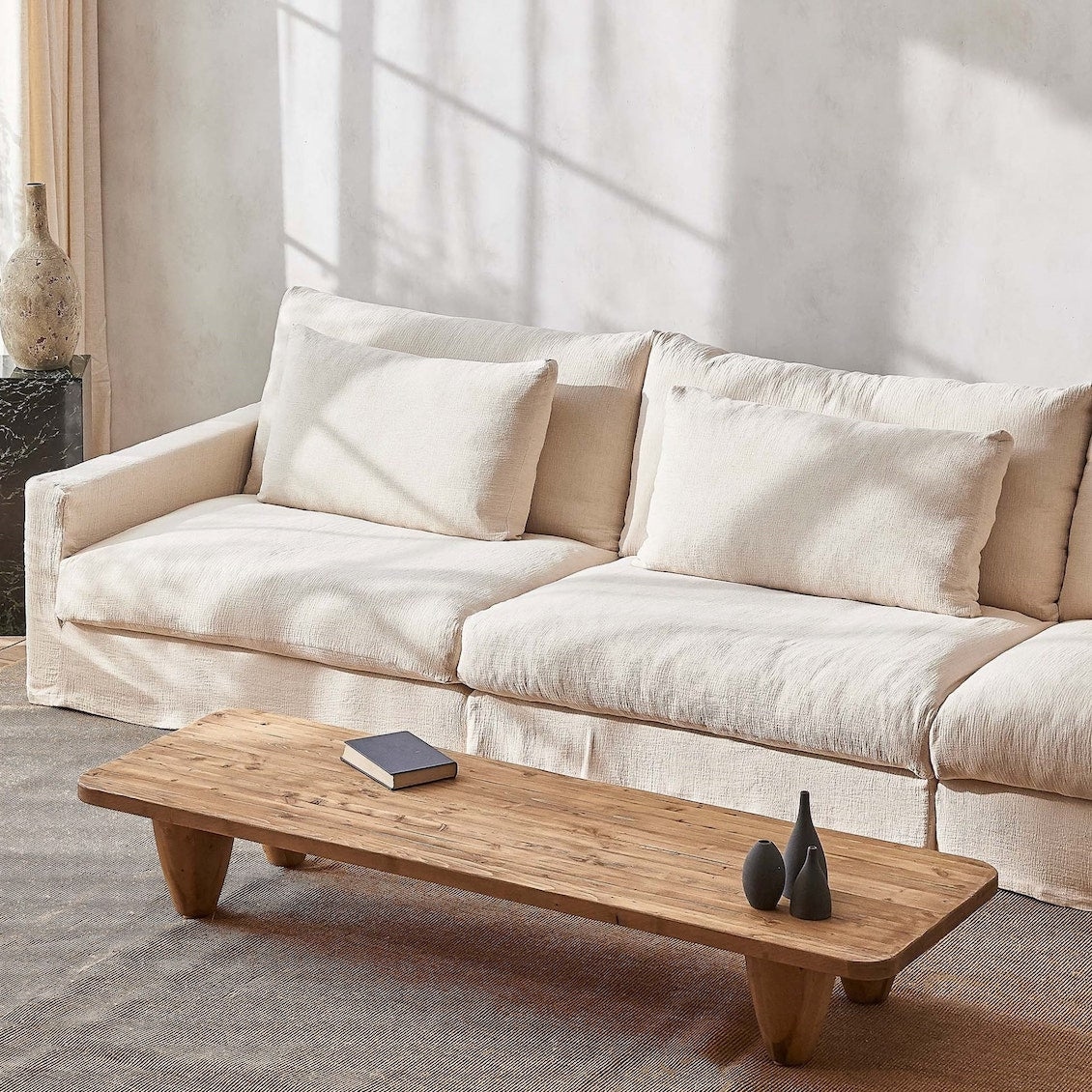 We know shopping for furniture online can be overwhelming—but it doesn't need to feel like you're trust-falling into your new piece. We've got plenty of resources, tips, and tools to help you make an informed decision.
Here are a few useful tips and links.
Measuring (and remeasuring).
Measuring for delivery takes you through one of the most crucial—albeit less exciting—steps of the order process. It may seem early to get measuring, but the last thing anyone wants is a delivery that can't fit through your door.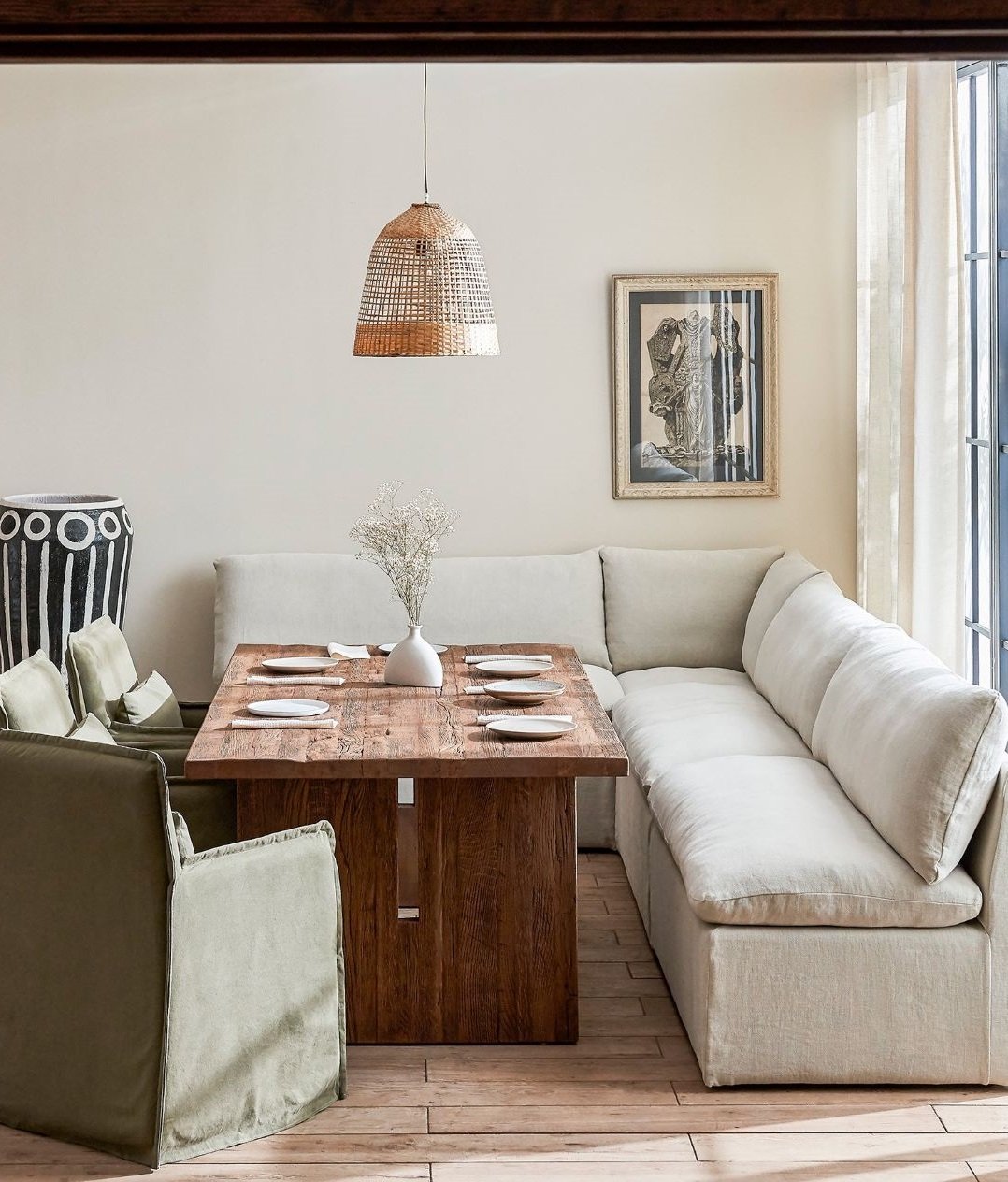 Understanding comfort.
Getting to know your Sixpenny tells you what to expect from breezy, natural fabric slipcovers and fluffy, loose-fill cushions—and how to keep your piece looking its best.
Cleaning your slipcover, an instructional "how-to" and fabric family breakdown, details which materials can be spot cleaned, and what to expect in terms of upkeep.
Fading 101 is also useful when choosing a fabric with tips on how to avoid accelerated fading when washing your slipcover or if your piece will sit in direct sunlight.