The Library
At Sixpenny, we continually challenge ourselves to offer the best in livable luxury—it's a constant calibration of beauty, durability, and convenience.
We're proud to offer an all-natural fabric catalog that features pure cotton and linen—fabrics that are gorgeous, inherently robust, and break in like a dream. But they aren't "performance" fabrics, and they aren't indestructible.
Through careful research and personal experience—and after combing through this adorable assortment of photos—we've found that the definition of "pet-friendly" can be as individual as pets' personalities.
Fear not—we won't leave you hanging. We may not know the perfect material match for your pup (or cat, or...iguana?), but we can highlight helpful considerations for pet-friendly homes.
Fabric weave.
If claws are a concern, it's best to choose a fabric with a tighter weave like Light Weight Linen, Cotton Canvas, or Thread-Dyed Cotton Linen. The threads of tightly woven fabrics are closely interlaced, making them less susceptible to pulls.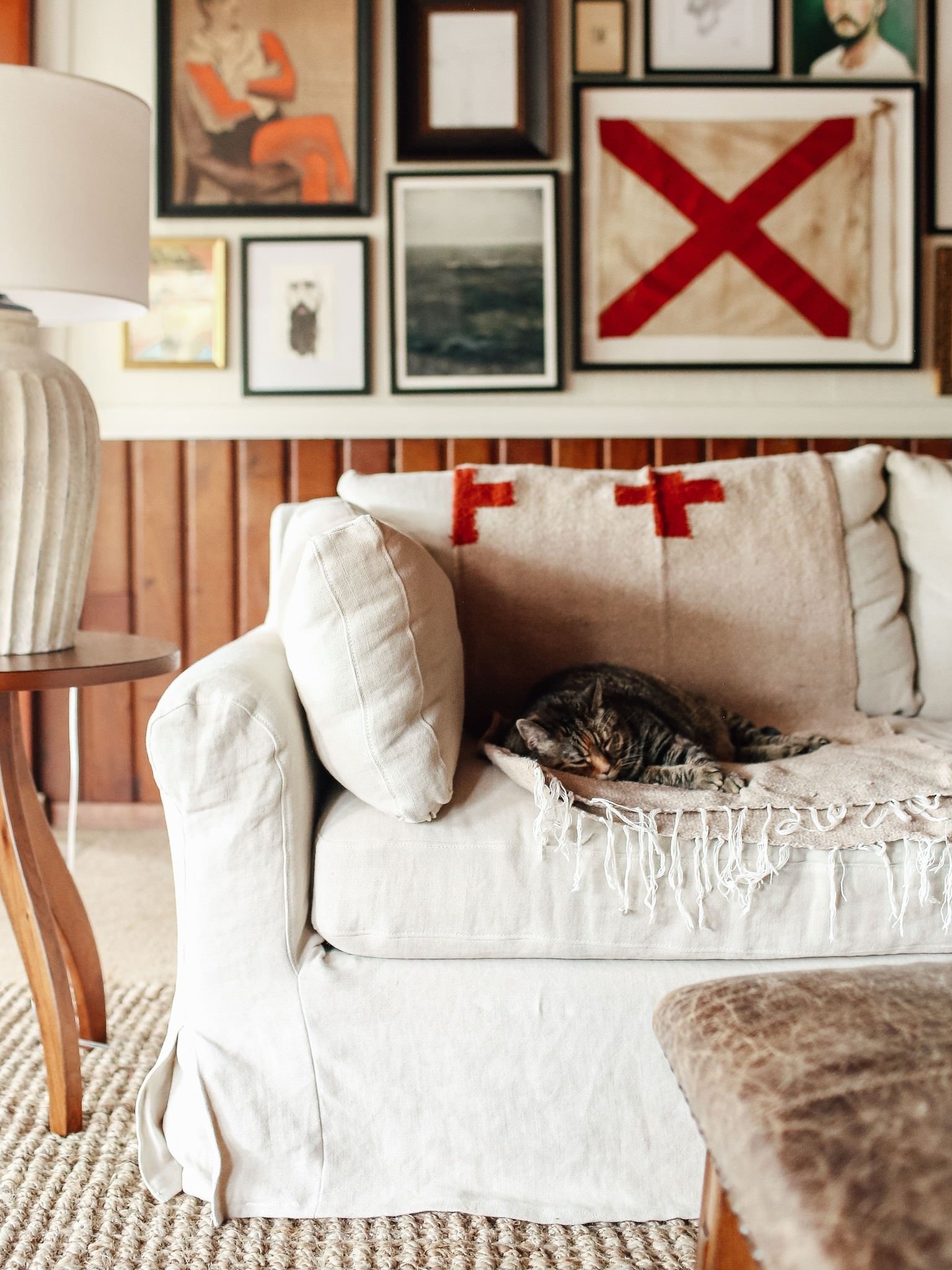 The Elias Sofa in Warm Oatmeal, Medium Weight Linen featured in @chrislovejulia's lakehouse. See more here.
Fabric weight.
If you're looking for heavy material that can really take a beating, look no further than Medium Weight Linen, Light Weight Linen, and Cotton Canvas. These hearty, structured fabrics are exceptionally durable and get stronger (and softer) as they break in.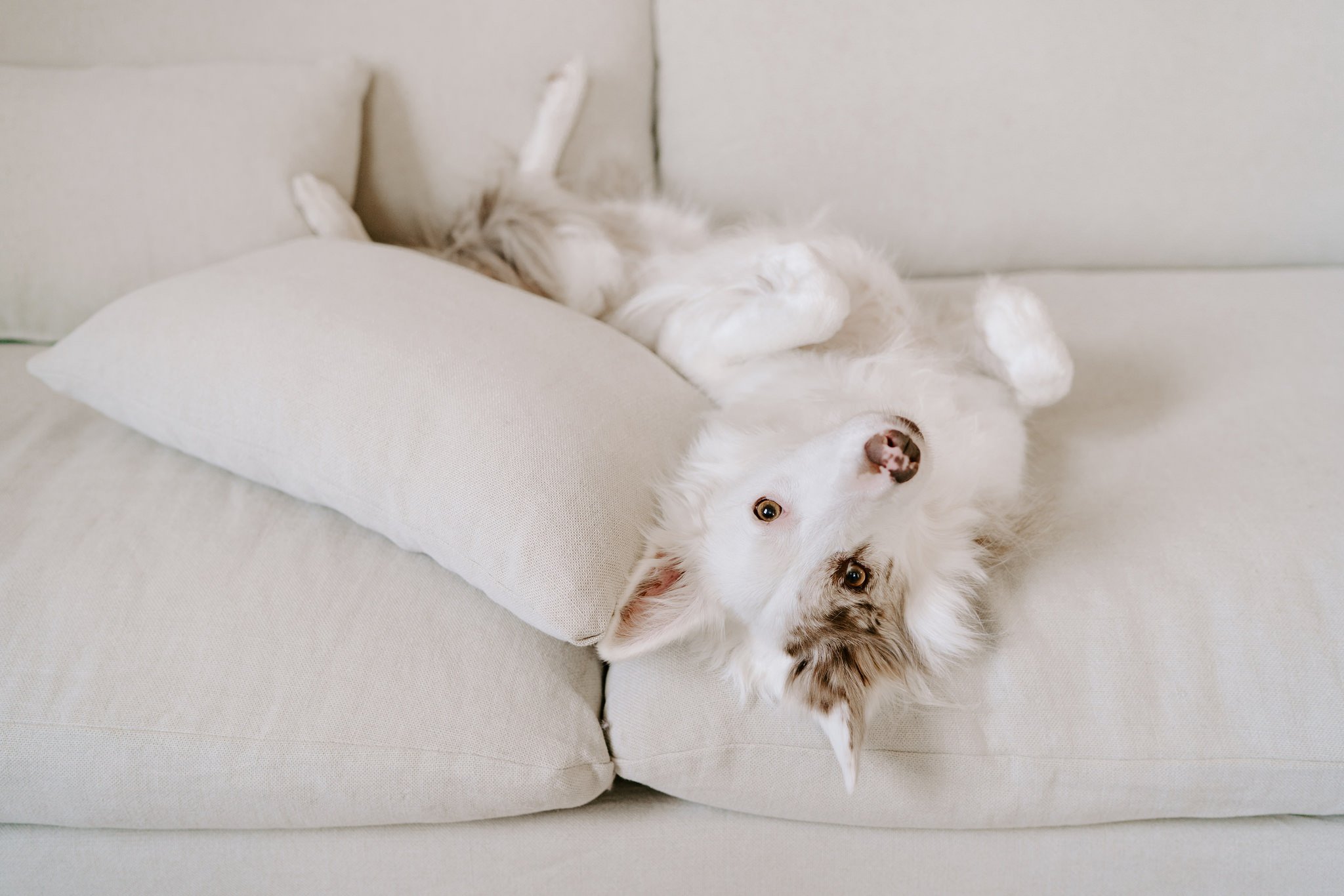 Care.
All our fabric slipcovers are removable and dry-cleanable, and, under a watchful eye, machine-washable—all major assets for pet-friendly households. But it's important to be mindful of all-natural fabrics' limitations. Pigment dyed linen is particularly prone to fading when saturated with liquid, and dark pigment dyed linen and linen blends (Light Weight Linen, Medium Weight Linen, Washed Cotton Linen) are the most likely to fade in the wash. Spot cleaning is not recommended for our pigment dyed fabrics.
If you think Spot's off-the-wall energy will lead to lots of spot-cleaning, check out Cotton Linen, Cotton Canvas, and Thread-Dyed Cotton Linen. If you do end up going with pigment dyed fabrics, it's probably best to stick with lighter colors.
Your pet.
Listen, no judgment.
But only you can honestly gauge your furry friends' behavior and how rough they'll be with your furniture. Before picking a fabric, it's best to frankly evaluate your pet's tendencies. Do they treat everything like a scratching post? Are they always looking for a nice thing to chew? Does their adorable white coat look a little less than adorable when it's all over your stuff? Accidents happen, but how often are you willing to remove every component of a sectional slipcover for laundering?
Color.
It's reasonable to assume that the darker the material color, the more forgiving it will be of everyday soil and the occasional accident. However, we've found that because they can be spot cleaned with enzymatic detergents, white and off-white fabrics like Pacific Pearl (Cotton Linen) and Water Lily (Light Weight Linen) are often the easiest to wash.
We only recommend using enzymatic cleaners on pure white fabric, but subtle, pale colors like Corn Silk (Washed Cotton Linen) and Oat Flour (Medium Weight Linen) are less prone to fading in the wash than their darker siblings.
Searching for a vivid pop of color? Thread-Dyed Cotton Linen is the way to go. Every fiber of the fabric is saturated with pigment, making it particularly colorfast.
"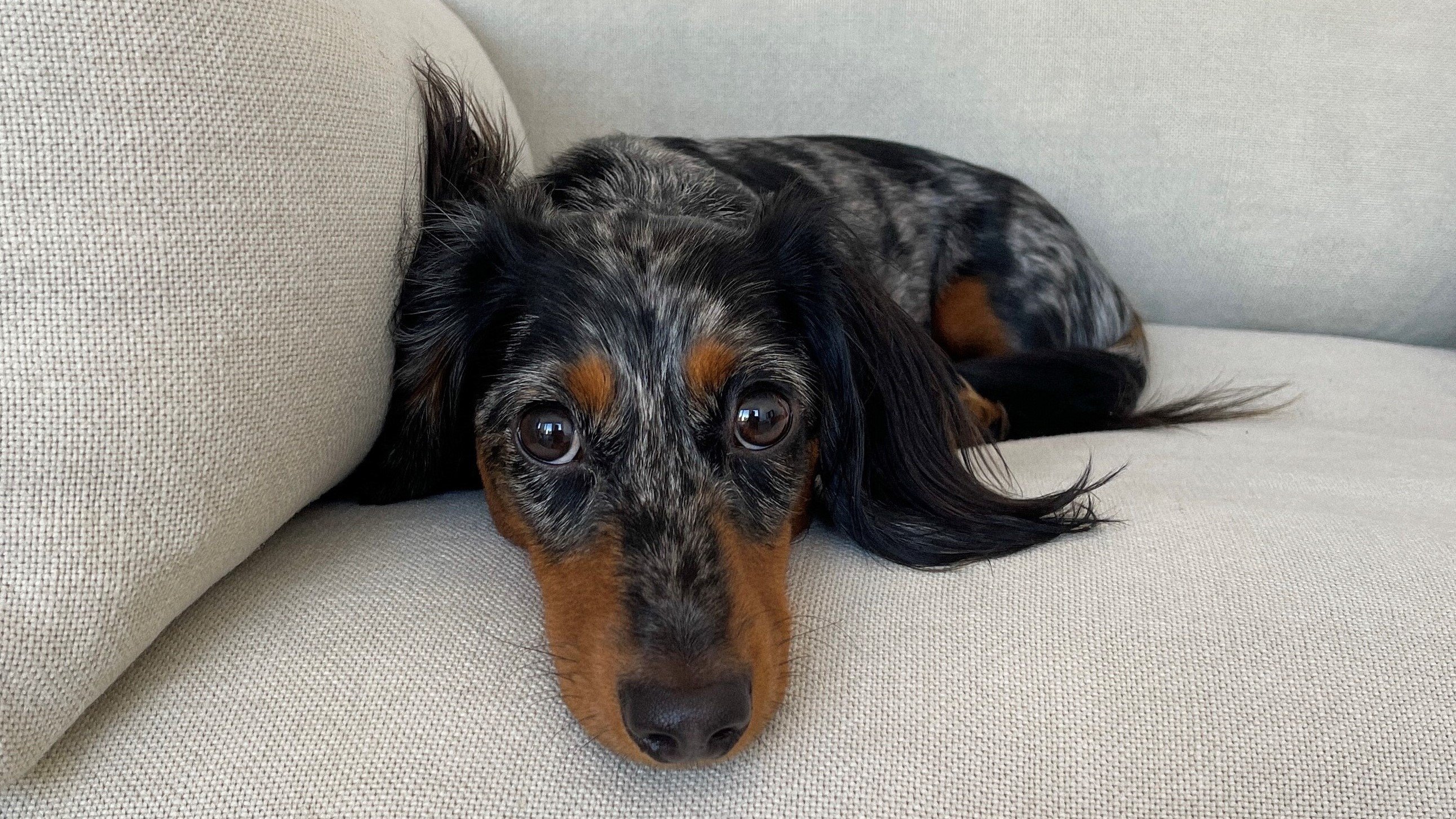 "