The Library
Spoiler alert: there's no foolproof, works-every-time, miracle approach to washing a slipcover. There are simply too many variables. The nature of the fabric, the stain, how long it sits on the fabric fibers, the minerality of your water, the type of detergent you use—it all factors into the laundering process. Every spill is a unique, proverbial snowflake.
Our all-natural and recycled fabrics are wonderful materials to spend time with. And they're removable and washable? Total gamechanger. However, it's worth nothing that, as with all high-quality fabrics, their beauty comes with a few limitations. Our style of luxury may be casual, but it isn't invincible.
That said, we only offer fabrics we'd be excited to have in our own homes. And after living with these materials for years—and testing a wide variety of stains and spills—we've developed a few tried-and-true methods to keep your slipcover looking good as new.
We've outlined a few best practices for general cleaning and provided a breakdown of more specific care instructions by fabric below.
Machine washing.
Our care labels call out "professional cleaning" as the safest route. But we've seen machine-washing success—as have many of our customers—using a cold, gentle cycle, mild, brightener-free detergent, and keeping a mindful eye on the care instructions specific to each fabric.
A few pro-tips.
Don't just machine wash one segment. Washing all slipcover components each time you launder keeps colors looking even.
Wash slipcovers without other clothing or laundry to prevent damage and premature wear.
Don't crowd your washing machine. Wash the slipcovers by themselves in several small loads.
Be sure to close all zippers.
Don't wash your slipcover at home if your machine has an agitator (a rotating column in the center of the wash basket). Agitators can snag the fabric, even on a gentle cycle.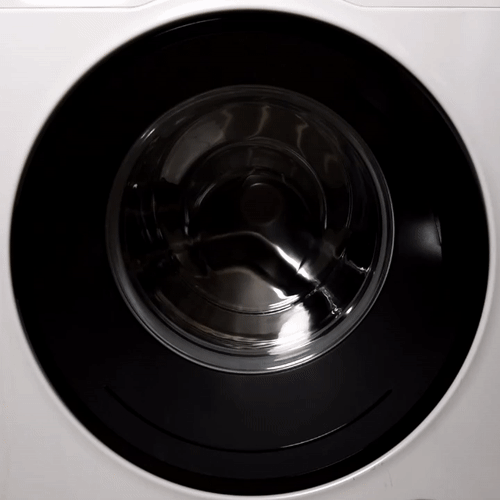 Air drying.
Simple enough. Drying a slipcover straight out of the wash may cause it to shrink, so air-drying is a must. If you have a natural fabric slipcover, hang it to dry until it's barely damp. Then tumble dry in the machine for a minute or two using very low heat—or no heat at all—to fluff the fibers back up to their usual perky selves.
Recycled Faux Fur should air dry completely—no need to tumble dry.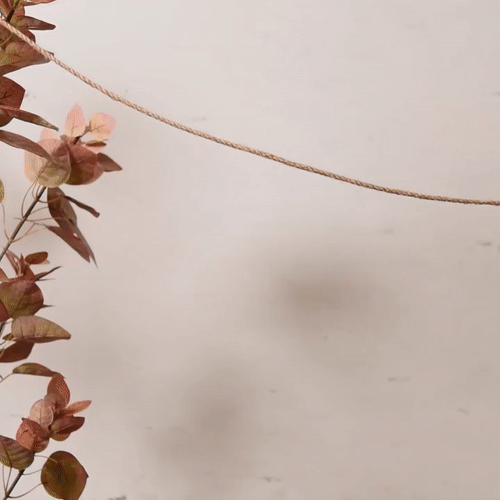 Dry cleaning.
As with any luxury material, laundering is usually best left to professionals. So, when it comes to cleaning or removing stains from our all-natural fabrics, dry cleaning will always deliver the best, most consistent results.
Of course, not all dry cleaners are created equal. Vet your dry cleaner, give them a Google, ask questions, and request they avoid extreme heat whenever possible.
We recommend dry cleaning all slipcover components simultaneously to maintain color uniformity.
Pre-treating & spot cleaning.
All spills and stains can—and should—be pre-treated as soon as possible before laundering the entire slipcover. But the pre-treatment method is different for every fabric family—sometimes, it varies from color to color. Before pre-treating a spill, make sure to check the care instructions for your fabric family and then confirm the best pre-treatment method for fabric on the care cards below.
As a rule, you should never rub the fabric when pre-treating or spot-cleaning—it could further imbed the stain into the fibers and worsen the situation.
The first step for pre-treating a stain is the same for all fabrics—liquid spills can be gently absorbed using a clean, white cloth, and standing spills like ketchup can be scraped away with a spoon.
Please note that certain natural fabrics, especially our Light Weight Linen, Medium Weight Linen, and Washed Cotton Linen, are very prone to fading or discoloration when soaked—be careful not to add any water to the affected area when pre-treating.
WASHED COTTON LINEN, LIGHT WEIGHT LINEN, AND MEDIUM WEIGHT LINEN
These breezy, all-natural linen fabrics are meticulously pigment-dyed by hand. This dyeing method produces exquisite color variation but makes spot-cleaning a bit risky—especially since we don't coat our slipcovers in any protective chemicals (water, dirt, or oil repellent) that might affect the look or texture. Read carefully and proceed with caution.
QUICK TIPS
Pre-treat spills but do not spot clean—it can lead to fading or discoloration.
Because it's white, Water Lily can be spot cleaned with a small dab of enzymatic cleaner before laundering.
Very subtle shrinking after laundering is normal. The fabric will break in and stretch out over the course of a few days (like a good pair of 100% cotton denim).
THREAD-DYED COTTON LINEN
Every fiber of this stunning cotton-linen blend is saturated with dye before weaving for vibrant, nuanced color. It's exceptionally colorfast and—for the most part—can be spot-cleaned. Just make sure to double-check the care card for your fabric color—spot-cleaning methods vary slightly by hue and type of stain.
QUICK TIPS
For oil-based spills on Garden Berry, Nectarine Dream, and Honey Bee, dab with enzymatic cleaner, followed by cold water.
For oil-based spills on Summer Plum and Hello Aloe, dab with mild detergent, followed by cold water.
COTTON LINEN
Like its thread-dyed counterpart, whisper-soft Cotton Linen can be successfully spot-cleaned with a judicious dab of mild dishwashing detergent. If your slipcover is radiantly white Pacific Pearl—or if you're negotiating an oil-based stain—you can even use a bit of enzymatic cleaner. Just remember that a little bit of any cleaner goes a long way, and always avoid soaking or rubbing the material.
QUICK TIPS
For Salt Water and Sundazed Coral, non-oil-based spills can be spot-cleaned with a dab of mild dishwashing detergent, followed by cold water.
Pacific Pearl (and oil-based spills on Sundazed Coral and Salt Water) can be spot-cleaned with a dab of enzymatic cleaner, followed by cold water.
COTTON CANVAS
This structured, 100% all-natural cotton comes in an assortment of rich, striking hues. But it's worth noting that the darker the color, the more pigment is needed to saturate the fiber—and the more susceptible it will be to fading in the sun or wash. It's also normal for high-pigment colors to release excess dye during the first wash cycle. Cotton Canvas can be spot-cleaned but check the care card below for the proper pre-treatment method for the type of stain.
QUICK TIP
This fabric is prone to water-logging and seizing up when soaked. If you choose to machine-wash your slipcover, air dry or tumble dry on no heat, then put the components back on the cushions and frame when it's still slightly damp—this allows the material to stretch back into shape as it dries the rest of the way. Consider flipping and rotating the cushions until they're dry on all sides.
WASHED COTTON VELVET
You can wash these lavish, jewel-toned velvets in your home machine, and they can be spot-cleaned—as long as you keep to the care instructions for your fabric color and type of stain. Just keep in mind that while most velvet upholstery contains a little bit of polyester, our Washed Cotton Velvet is all-natural and just as sensitive to heat as any other pure cotton material.
QUICK TIPS
Spot-clean as directed for your specific fabric and type of stain.
Smooth out the nap or brush away stubborn dust or crumbs with a soft-bristled brush.
Do not remove dust or dirt with a stiff-bristled brush—it could scratch the fabric.
RECYCLED FAUX FUR
With Recycled Faux Fur, you can skip the dry cleaner altogether—machine-washing your slipcover at home will get you professional-grade results. This fabric reacts to spot-cleaning so well that there's often no need to throw it in the wash after treating a stain. Just remember, Recycled Faux Fur should never go in the dryer—allow your slip to air-dry completely.
QUICK TIPS
Machine wash for the best results.
Do not tumble dry.
Spot-clean as directed for your specific color and type of stain.
To even out the nap, use a hairdryer to gently blow dry the fabric while lightly brushing the fibers with a soft-bristle brush (or your hand) in the direction of the fur.
For stubborn creases, remove the slipcover and steam the backside of the material.
Be careful when zippering and unzippering your slipcover or the raised pile will get caught. (We recommend an extra set of hands to hold the fabric taut.)
RECYCLED POLY LINEN
Recycled Poly Linen's composition and weave creates the best of both worlds—a soft, linen blend that's easy on the eyes and easy to clean. While this fabric can certainly be dry cleaned, machine washing your slipcover at home will do the trick for most common stains. It's also spot-cleanable, which often makes machine washing unnecessary.
QUICK TIPS
Spot clean spills with mild laundry detergent and cold water.
Machine wash on gentle cycle in cold water.
Air dry until damp, then fluff on low heat.