The Library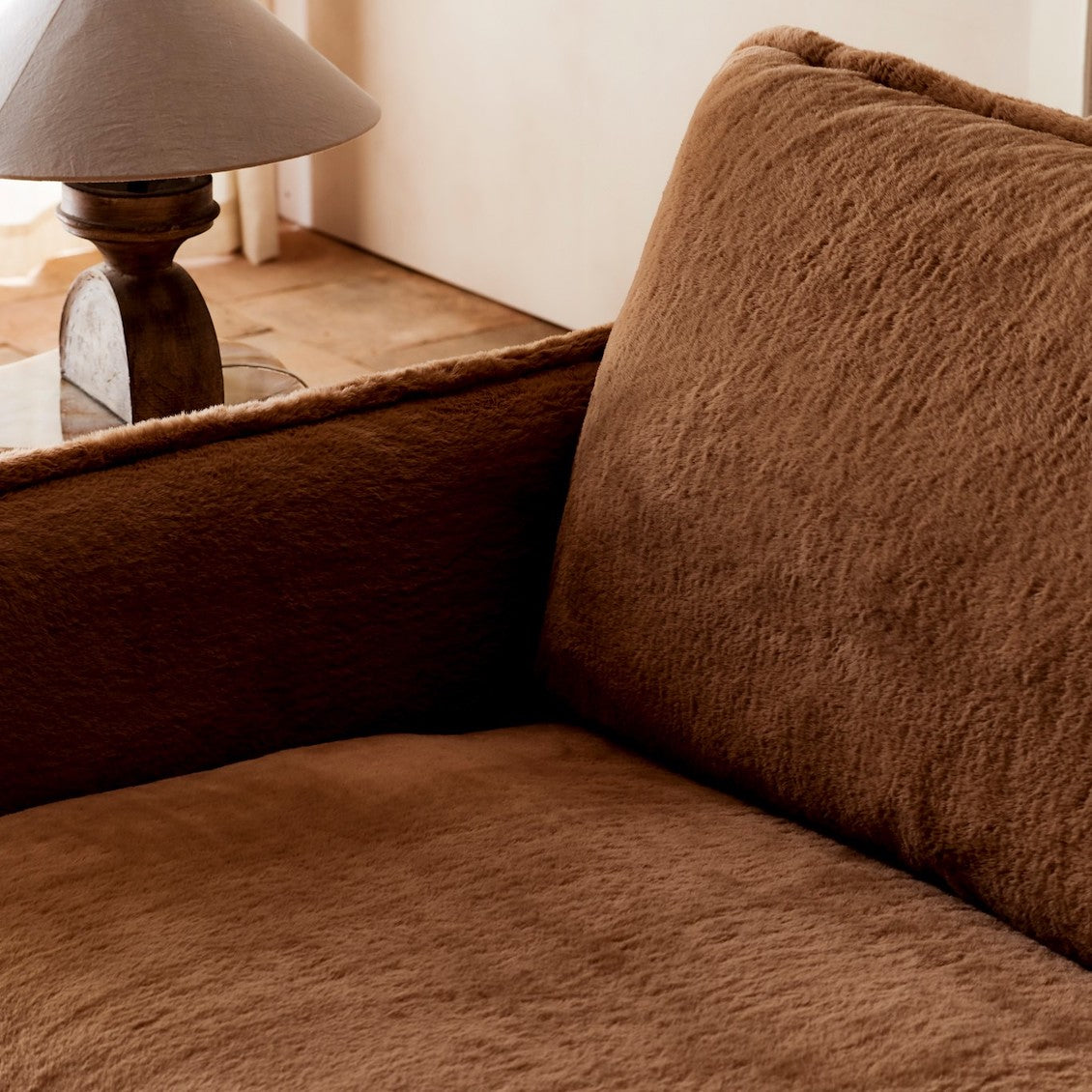 A slipcover is a beautiful thing.
The aesthetic appeal is clear—gorgeous natural and recycled fabrics, meticulous handcraftsmanship, and laid-back elegance.
Then, there's the versatility—they're removable for convenient cleaning and break in like an absolute dream.
But maybe the best part? The benefits of Sixpenny slipcovers double when you add another into the mix.
Convenience.
A TRUSTY BACKUP
Simply put, it never hurts to have a spare.
Spills aside, we recommend having your slipcover cleaned at least once a year to keep it looking its best. Adding a second slip to your rotation means not having to stare at a naked frame while laundering the first. (Kind of like when your parents convinced you to finally buy a second set of sheets, so you didn't have to deal with an unmade bed and bare mattress on laundry day.)
Style.
NEW COLORS, NEW VIBES
Don't forget, switching up your slipcover can be fun—it allows you to express yourself with a freedom and frequency typically reserved for fashion.
If you live in a world of muted neutrals, cycle in a Thread-Dyed Cotton Linen slip. The rich, garden-inspired tones can turn your minimalist sofa into a vibrant accent piece for a day, a season, or year-round.
FOR LIFE'S LITTLE MESSES
We want you to enjoy living with your Sixpenny—not in fear of it. And, since natural fabrics require a bit more TLC than chemically treated or synthetic textiles, a spare slip can lower the stakes of an otherwise stressful spill situation.
Let's talk...energetic children (or fur babies with scratchy claws or occasionally muddy paws). For active households, we typically recommend checking out our heavier, more structured fabrics like Cotton Canvas or Medium Weight Linen.
Of course, you can't go wrong with having another hearty material on hand. But maybe, once in a while, you'd like to break out the breezy Washed Cotton Linen. Want to deck your sofa out in the pristine, pale fabric for special occasions? A spare slip in your closet makes the foray into whites a little less intimidating.
Read more about care instructions in our posts, "Cleaning your slipcover." and "Dry cleaning 101."
THE POWER OF TEXTURE
Layering textures can add visual and tactile interest to your space. Try periodically swapping your elegant linen or cotton slip for a rich, luxe fabric like Washed Cotton Velvet or deliciously soft Recycled Faux Fur.
Texture is also a great way to lean into seasonality. Create a coastal ambience with breezy Washed Cotton Linen or Light Weight Linen. If you love linen's airy appeal but crave a heavier material for when the days get colder, try rotating in Medium Weight Linen.
Have questions about which fabric would be best to add to your slipcover collection? Reach out to the team at [email protected]
Why own more than one slipcover?