The Library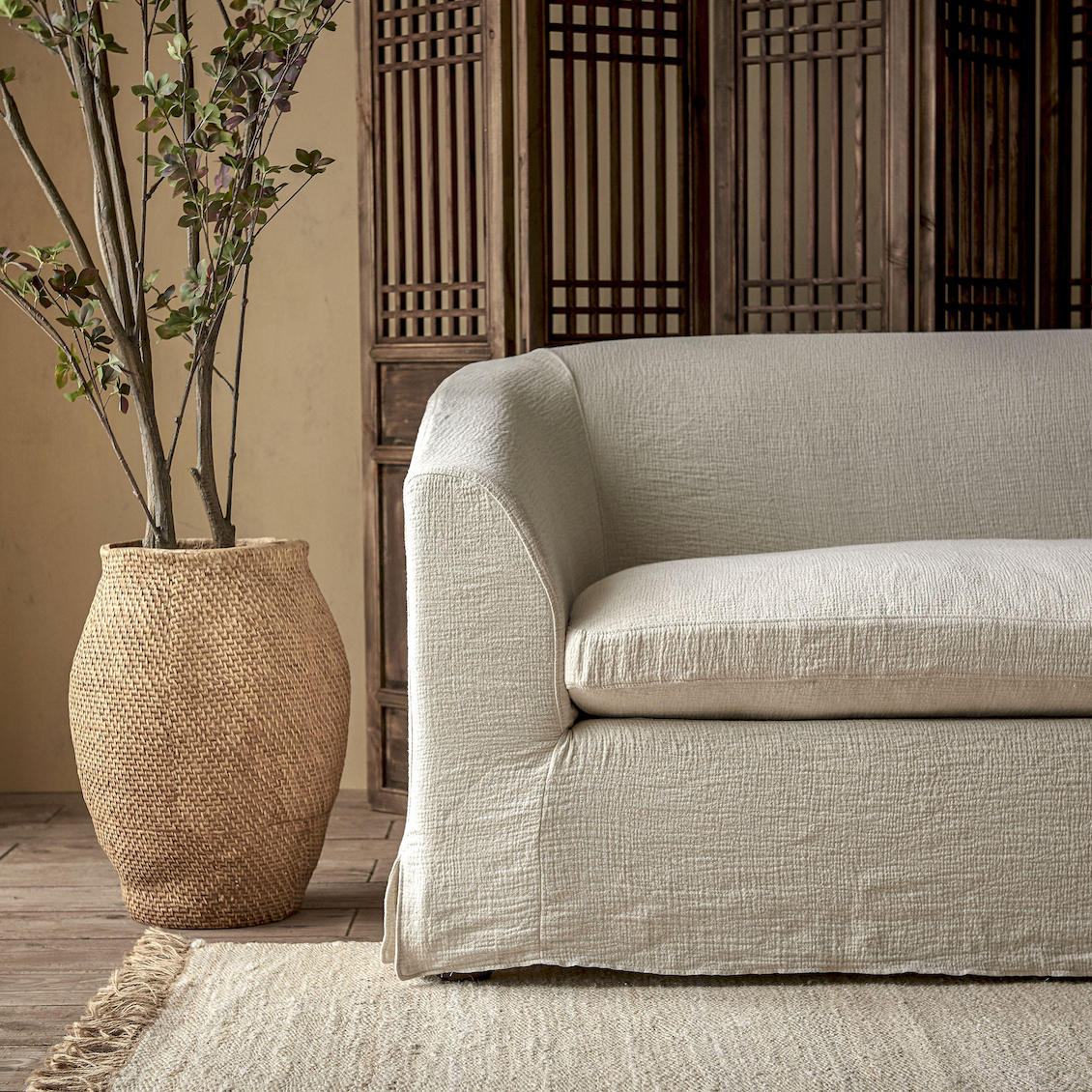 Our newest collection interweaves the warm glow of late summer with the enchanting atmosphere of Fall. Vintage charm is juxtaposed with whimsical shapes, bold flourishes, and vibrant colors, forming a dynamic collage that dares to step outside the world of trends and into timelessness.
Ziki
Ziki is an alluring vision of mid-century French minimalism (et c'est très chic!). And there's more to Ziki than meets the eye: layers of supple foam are hidden within the graceful slope of the cushionless back, while the plush bench cushion and round, padded shoulders make for a surprisingly soft seat.
Olea
Olea is proof that luxurious comfort can be cute as a button. The plush, delightfully playful round back cushions and a fluffy bench cushion make this collection huggably soft. And with the material contrast of a neatly fixed slipcover and solid oak base, Olea has undeniable star quality.
Camino
Camino is the kind of piece that makes every day extraordinary. Fluffy, tubular cushions sit at perfect elbow-resting height, giving you the option to sink in or prop yourself up. Camino's curved frame has modular versatility, and decadent Meridian Leather softens the edges of the striking, bold design.
Neva Round Daybed
Meet the ideal destination for story time snuggles, cuddle piles, and solo snoozes. It's everything you love about Neva, from the cloud-like fluff to the flirty French seam, transformed into a cozy, whimsical dreamscape.
Esmé Sectional
Esmé's signature curves, generous, soft heart, and deep-seated comfort is reimagined with modular adaptability—a sophisticated beauty that can grow and change with you and your space.
Aria Grande
The modular classic in new, magnificent proportions. We've exaggerated the disarming beauty, clean lines, and extra plump cushions of Aria for expansive comfort and peak nap-ability.
Aria Leather Banquette
Aria's open, airy design is all decked out for dining in our exquisitely soft, luxurious Meridian Leather for gorgeous, customizable comfort that entices everyone to gather.
Leona Dining Table
A hand-carved homage to iconic 18th-century Spanish design, Leona's rustic reclaimed pine is sourced from decades-old structures—your own piece of natural history.
Enzo Dining Table
Meticulously handcrafted from nuanced solid American Oak tinted in a warm, cherry tone, Enzo is made to be cherished for generations. The bubbly, sculptural base gives Enzo a slightly different appearance at every angle, making it a true point of interest in any space.
Thread-Dyed Cotton Linen
Thread-Dyed Cotton Linen brings splashes of Summer to stave off the Fall chill. Every fiber of this all-natural blend is dyed and completely saturated in pigment before the material is constructed, for intricate color variation and refreshing, vibrant hues.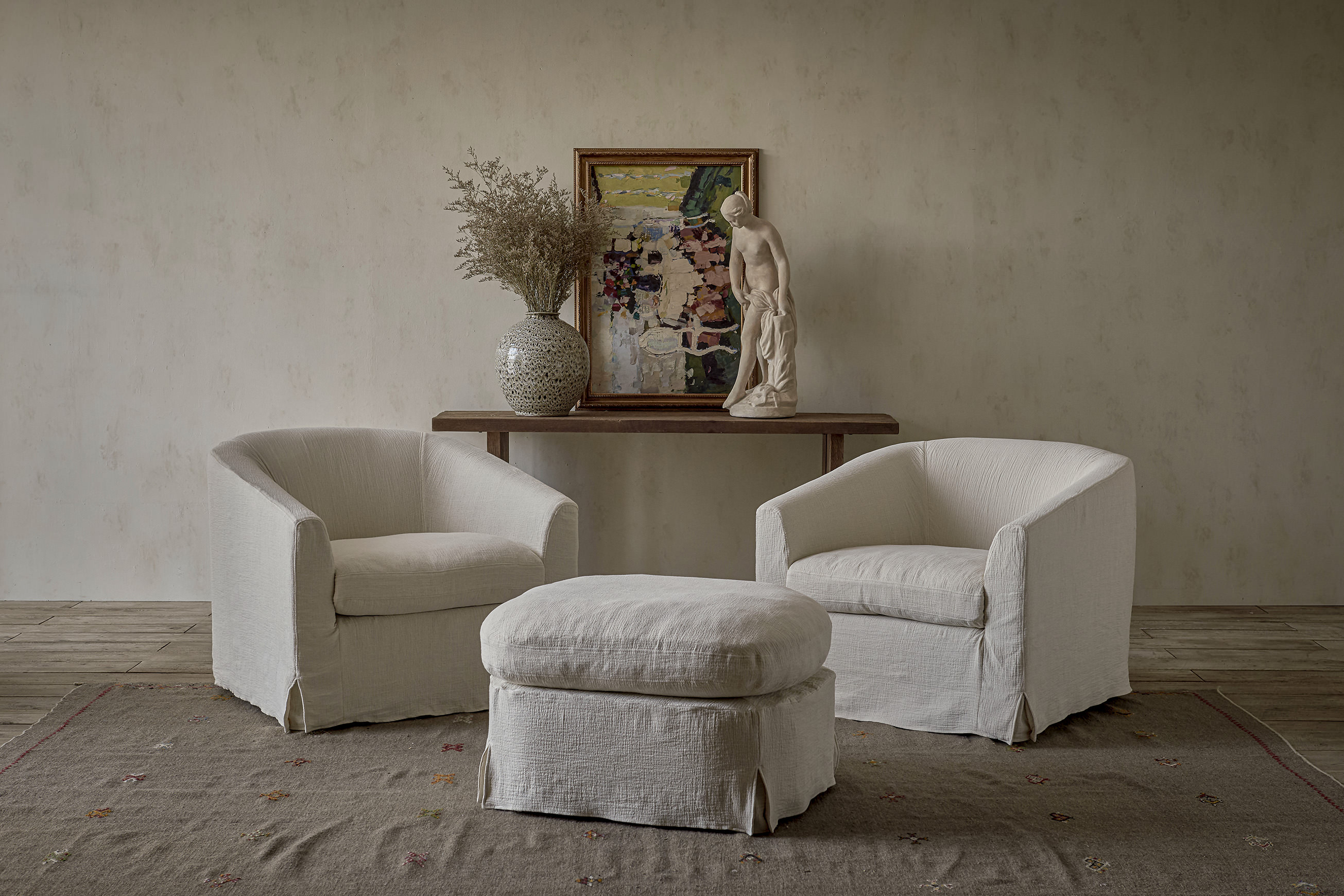 Ziki Chair
shown in Corn Silk, Washed Cotton Linen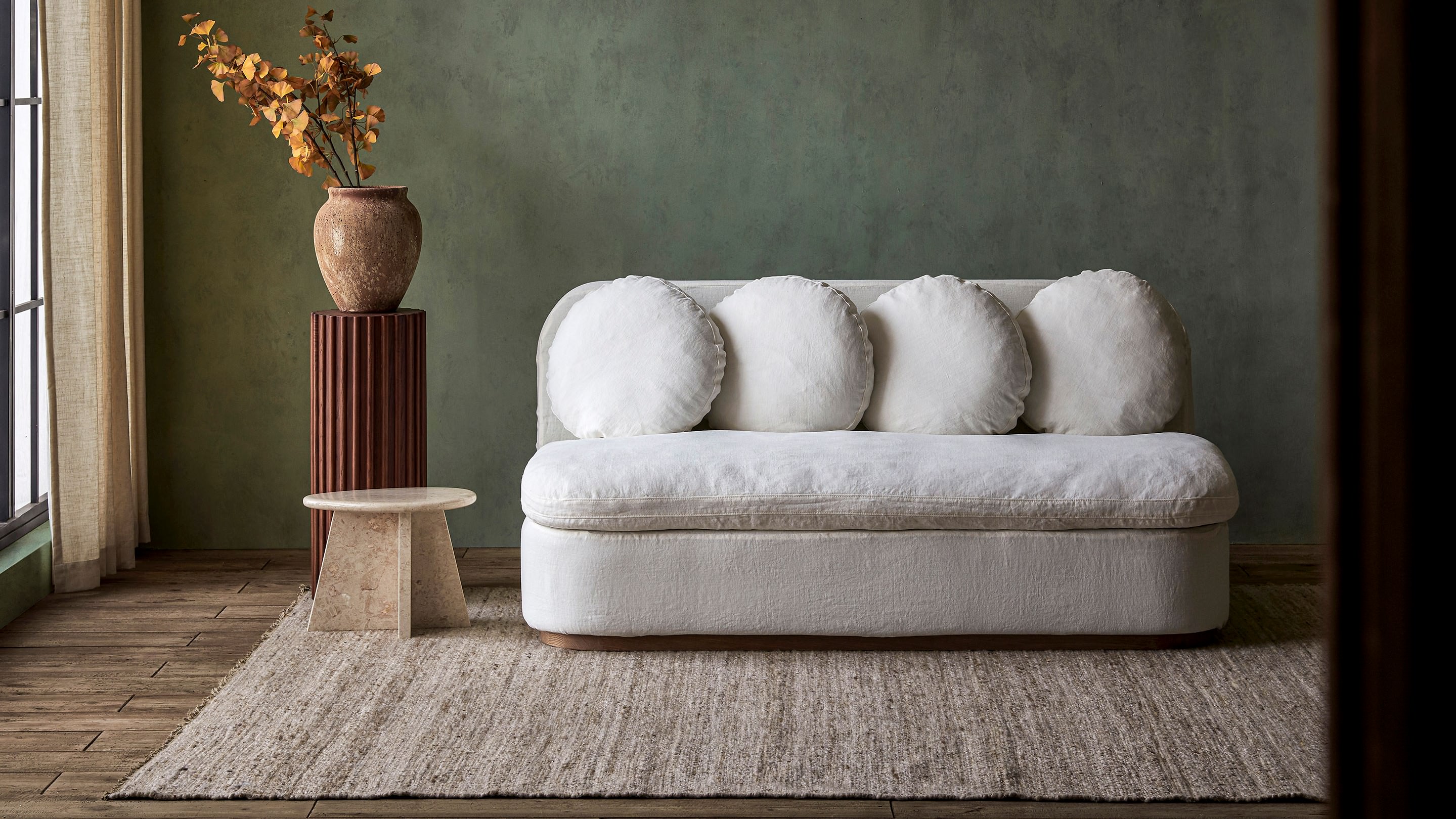 Olea Sofa
shown in Water Lily, Light Weight Linen