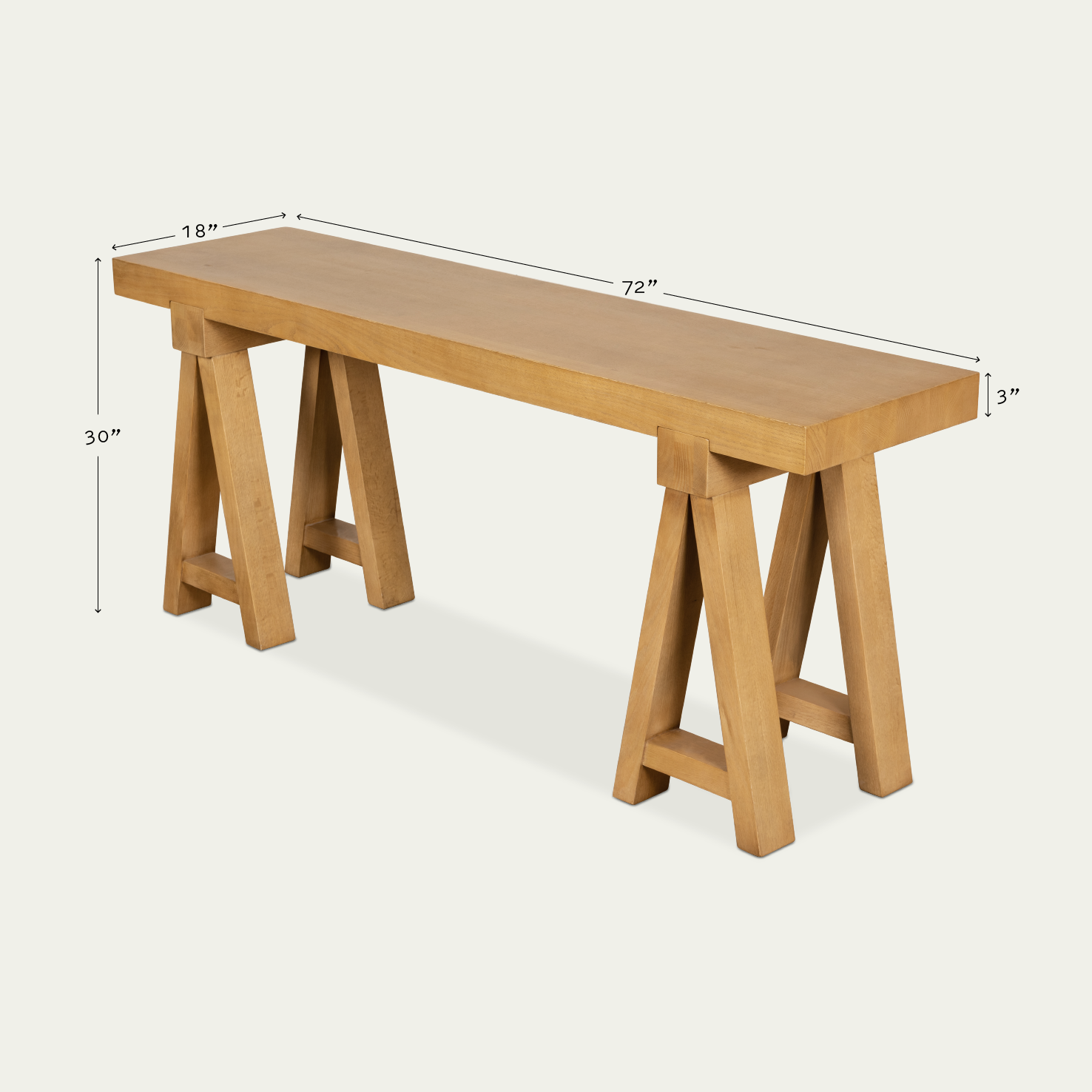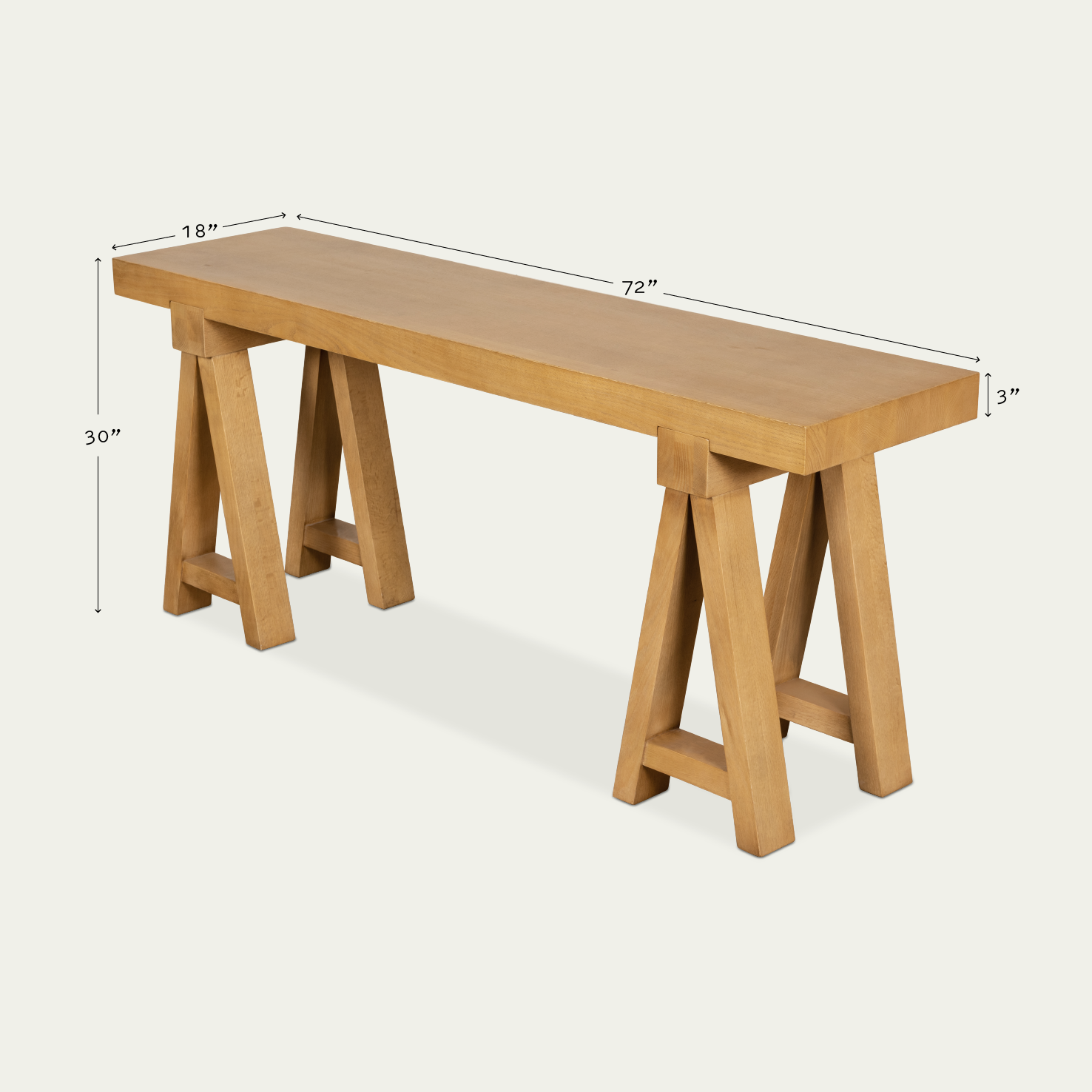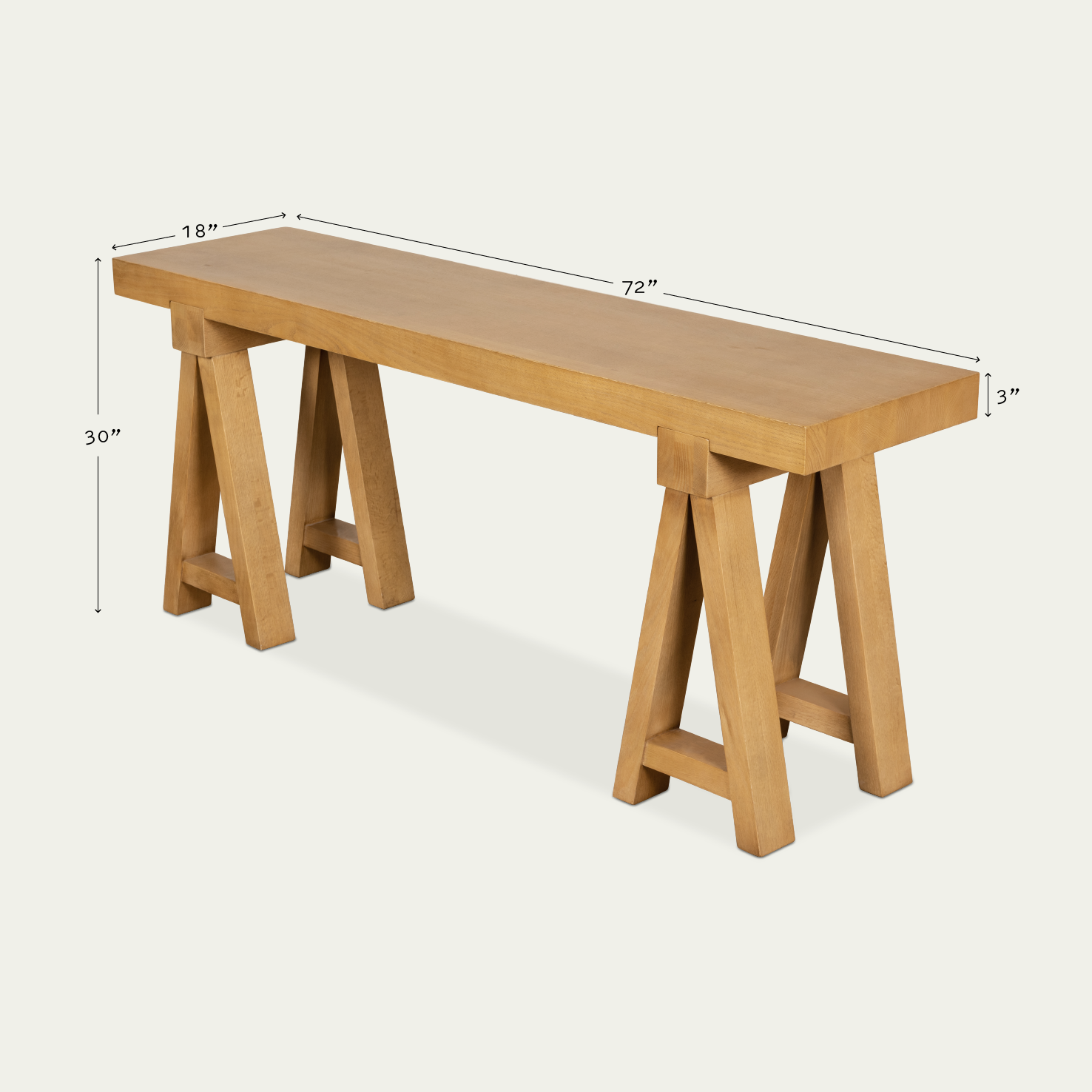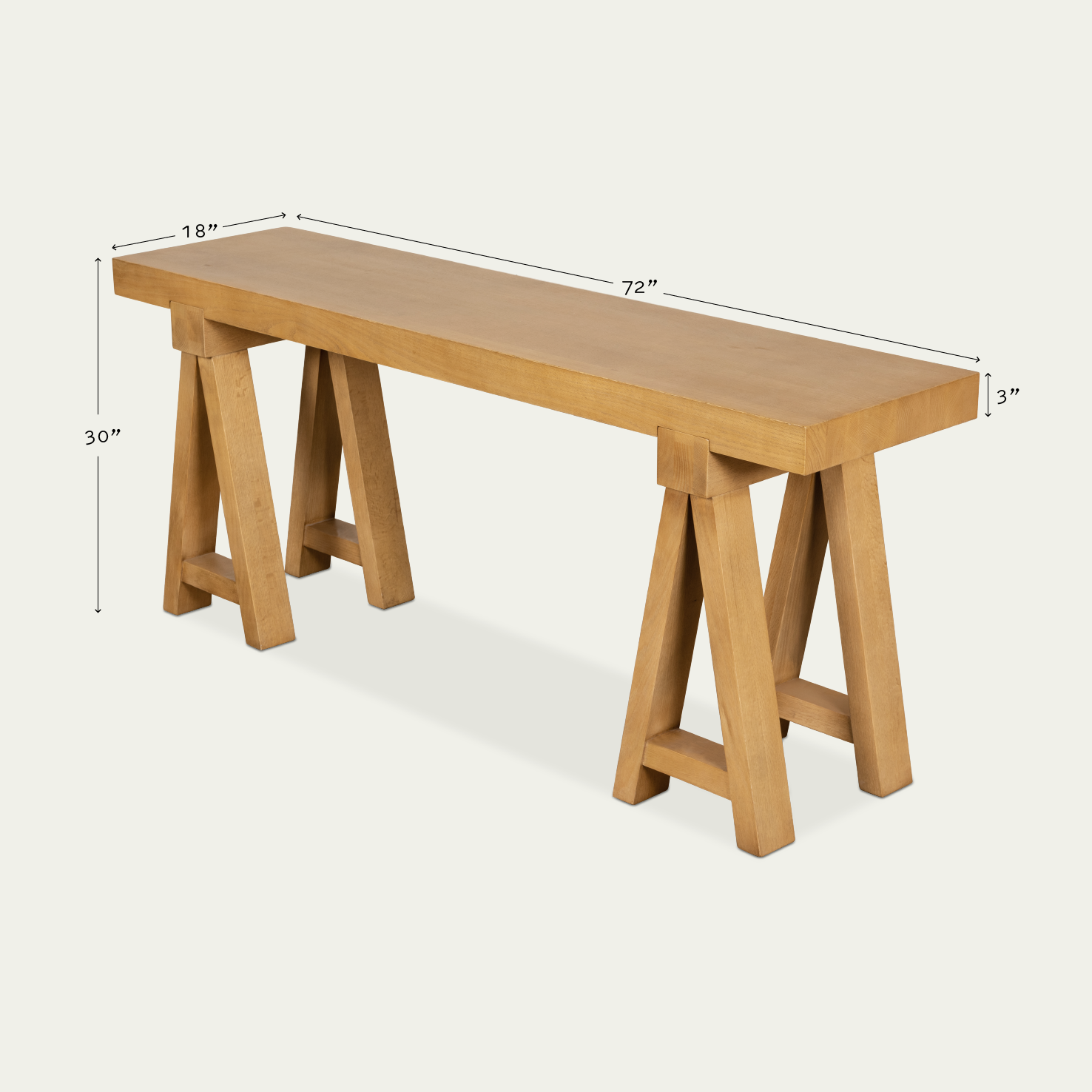 The nitty gritty
DIMENSIONS
Overall dimensions: 72"L x 18"W x 30"H
Top thickness: 3"
Weight: 138.8 lbs
Box dimensions: 79"L x 24"W x 9"H, 64"L x 27"W x 22"H
Construction
Material: 100% American Red Oak
Build: All wood selected, cut, laminated, assembled, sanded, and hammered by hand.
Finish: Gently hand-hammered and treated with a top coat for seal.
Detail: Since each table is handmade and hand-hammered, variations, imperfections, and subtle dimples are sort of the whole idea. No two pieces are exactly alike.
Assembly: Simple assembly required.
Learn More
Care
Use a feather duster or wipe with a clean, dry cloth to remove everyday dust and dirt. Quickly and gently wipe spills with a soft, damp cloth and then dry to prevent stains. But honestly, coasters are the way to go. Moisture and heat are not friends with natural woods.
Learn More
FREE HOME DELIVERY
30-DAY FREE RETURNS GUARANTEE
LIMITED LIFETIME WARRANTY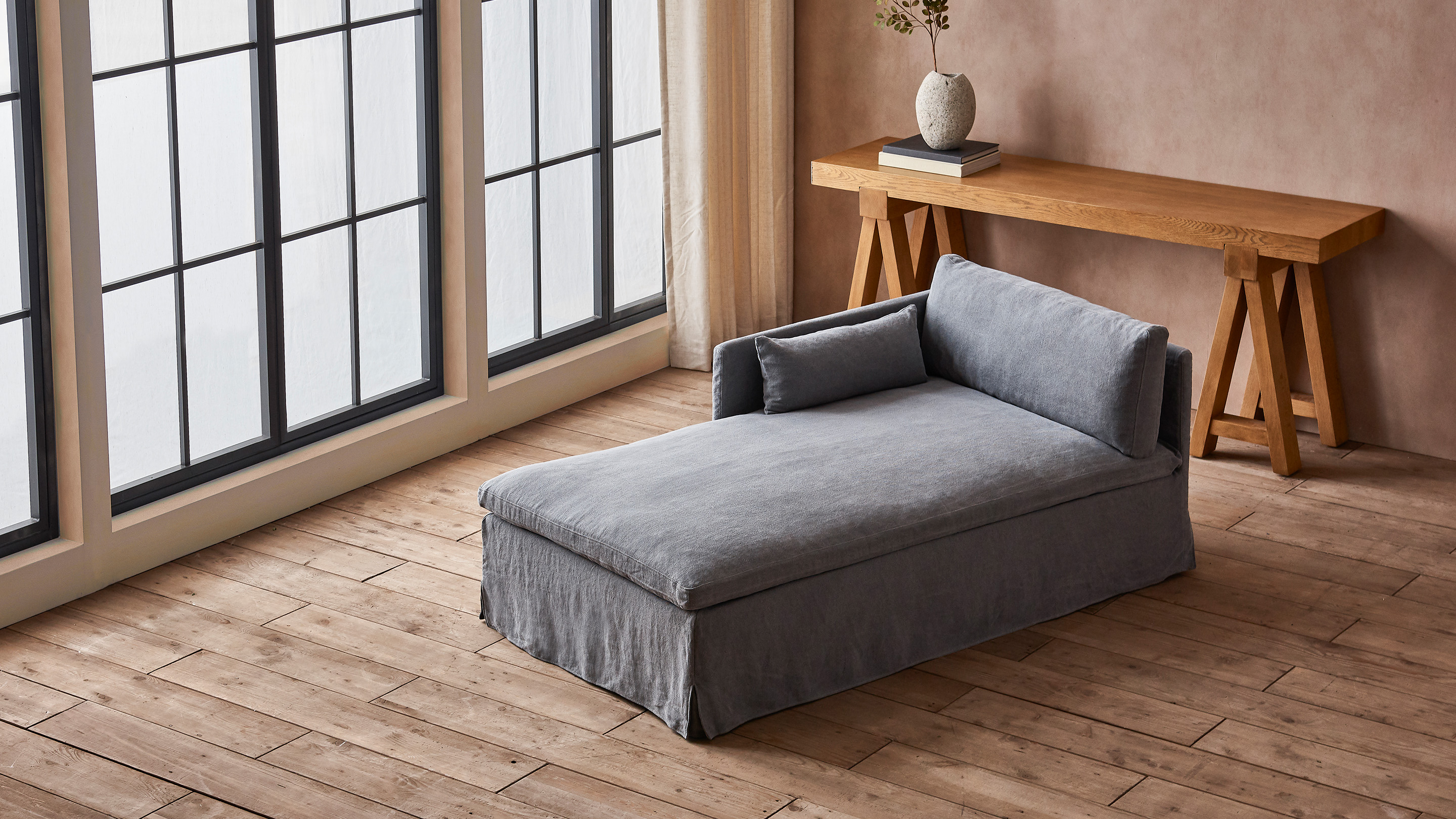 My Sixpenny home.
Tag @Sixpennyhome for a chance to be featured.