DIMENSIONS
Overall dimensions: 50"L x 17"W x 18"H
Diagonal depth: 24.5"
Seat height: 18"
Seat width: 56"
Weight: 82.6 lbs
Box dimensions: 61.5"L x 22.5"W x 5.5"H,
22"L x 19.5"W x 11.5"H


Our furniture is hand-made so keep in mind dimensions may vary by an inch or two. Prefer a custom size? Contact us.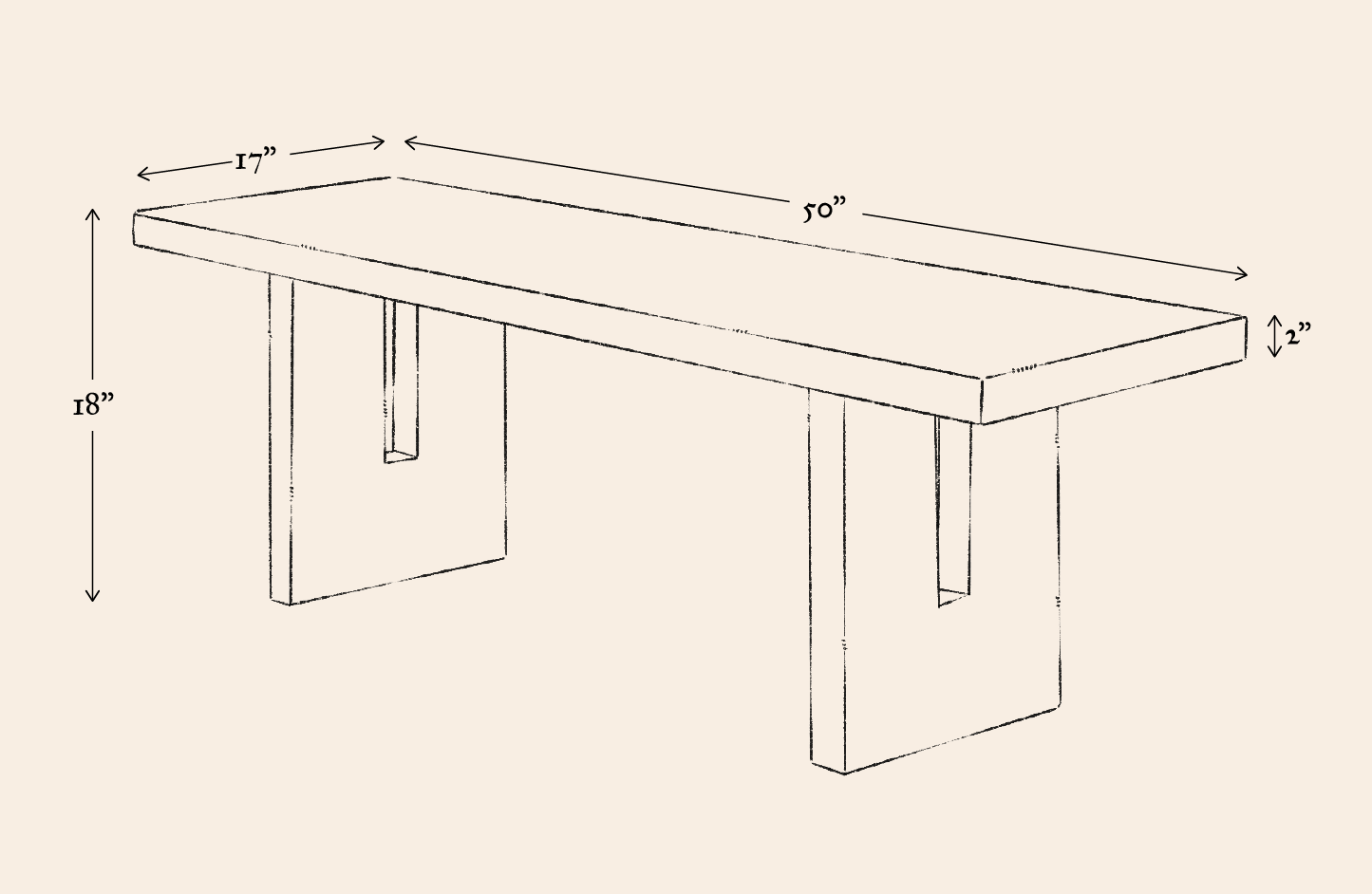 CARE AND CONSTRUCTION
Care

We treat our woods lightly to preserve their natural beauty. Be mindful of direct heat and moisture.

Use a soft, dry cloth or feather duster to remove regular dust and dirt. Wipe up spills with a clean, dry cloth (and try to catch them as quickly as possible!).

If you wipe down your bench, use a lightly dampened cloth and wipe the entire surface to ensure that the finish wears evenly. (A bit of color transfer on the cloth is normal.)
Construction
Material
100% Reclaimed Austrian Oak
Build
All wood selected, cut, laminated, assembled, and sanded by hand.
Finish
Treated with a top coat for seal.
Detail
Since each table is handmade and hand-finished, variations and imperfections are sort of the whole idea. No two pieces are exactly alike.
Assembly
Simple assembly required.