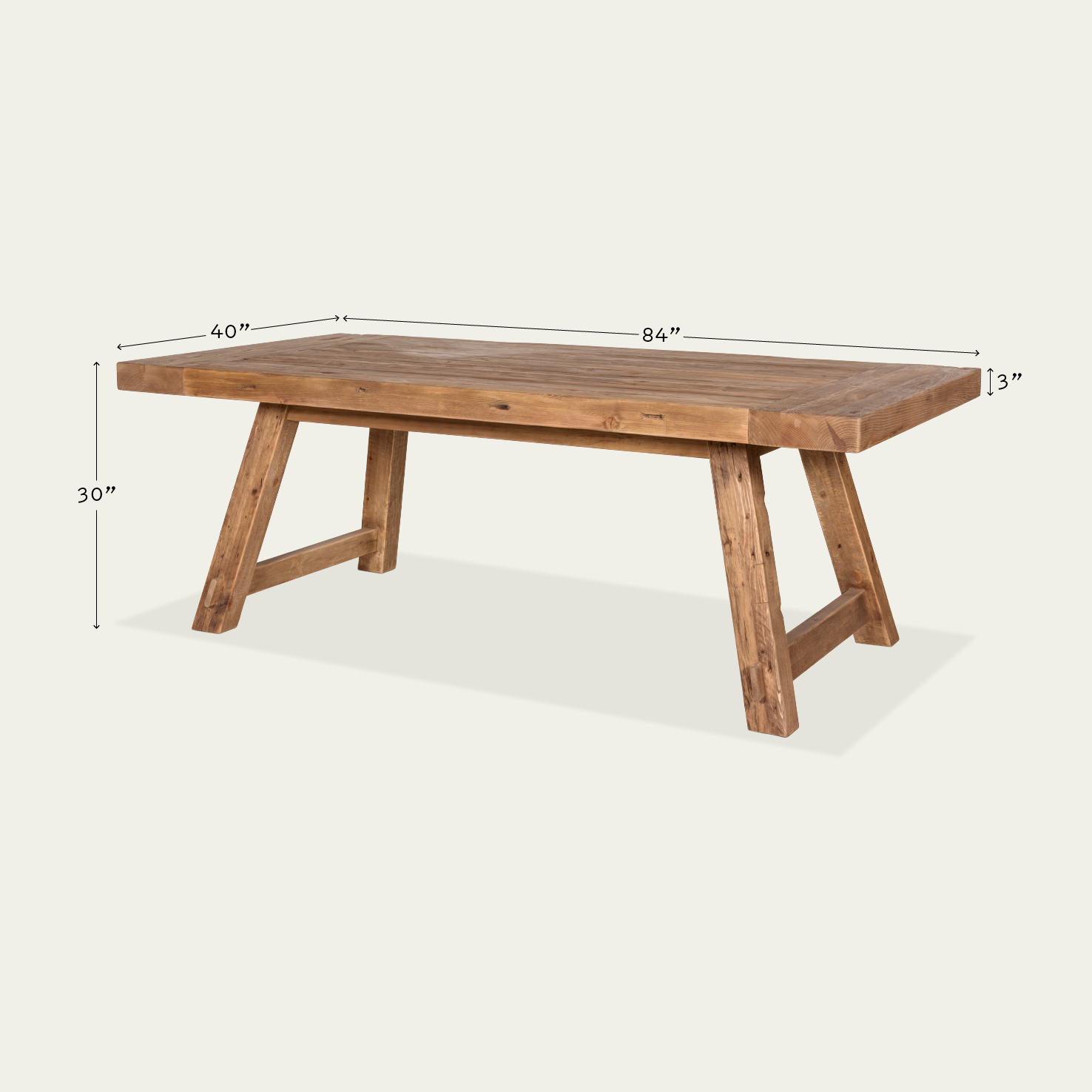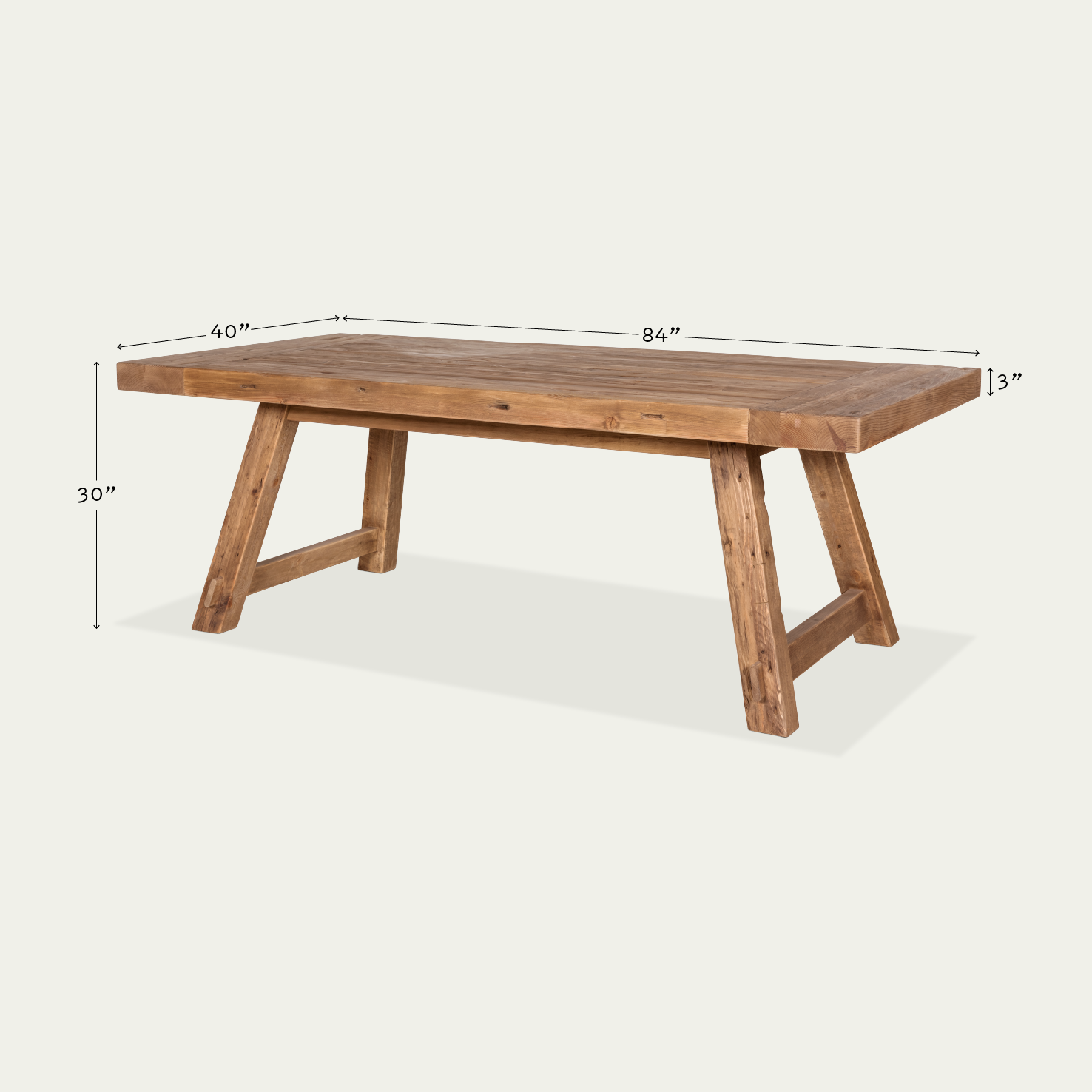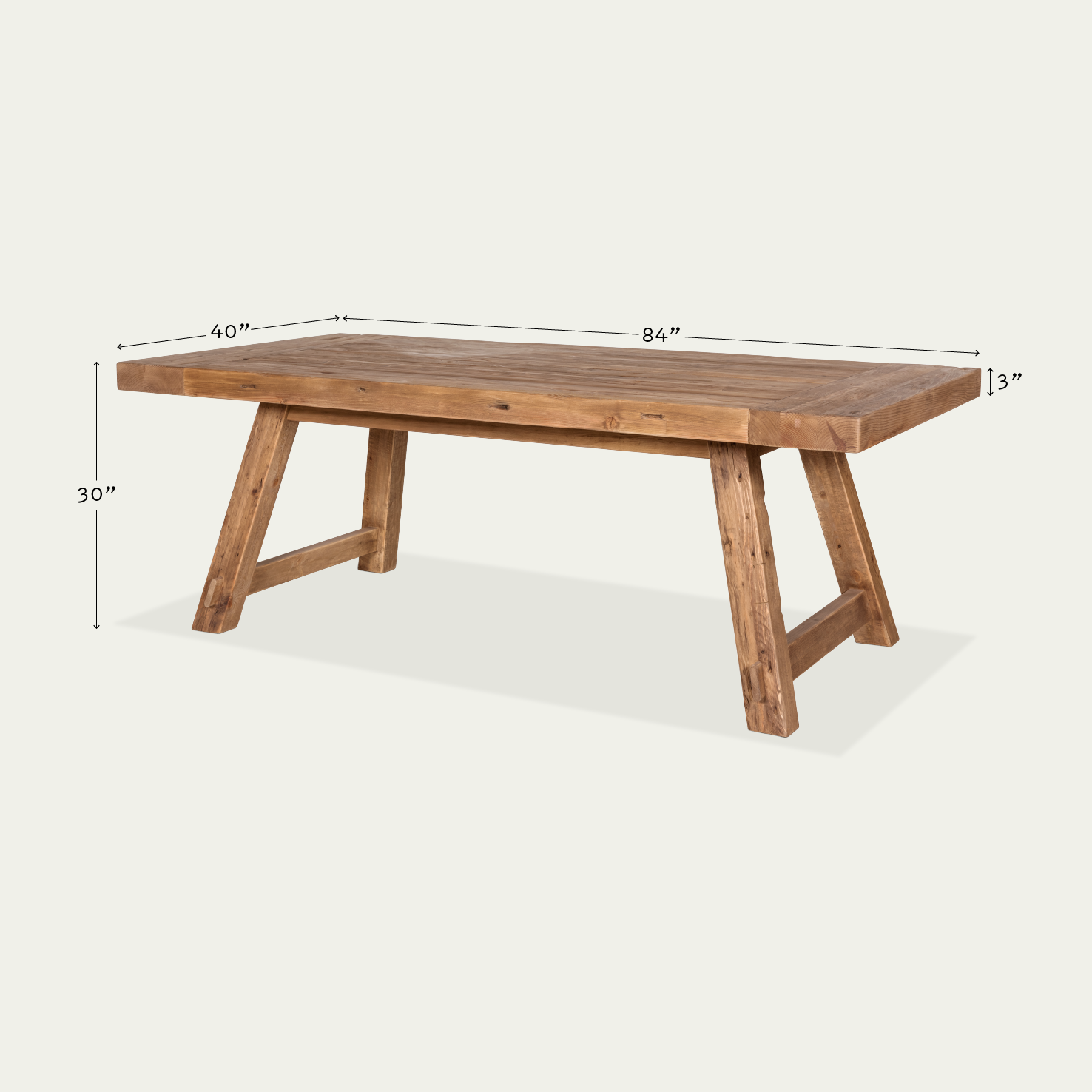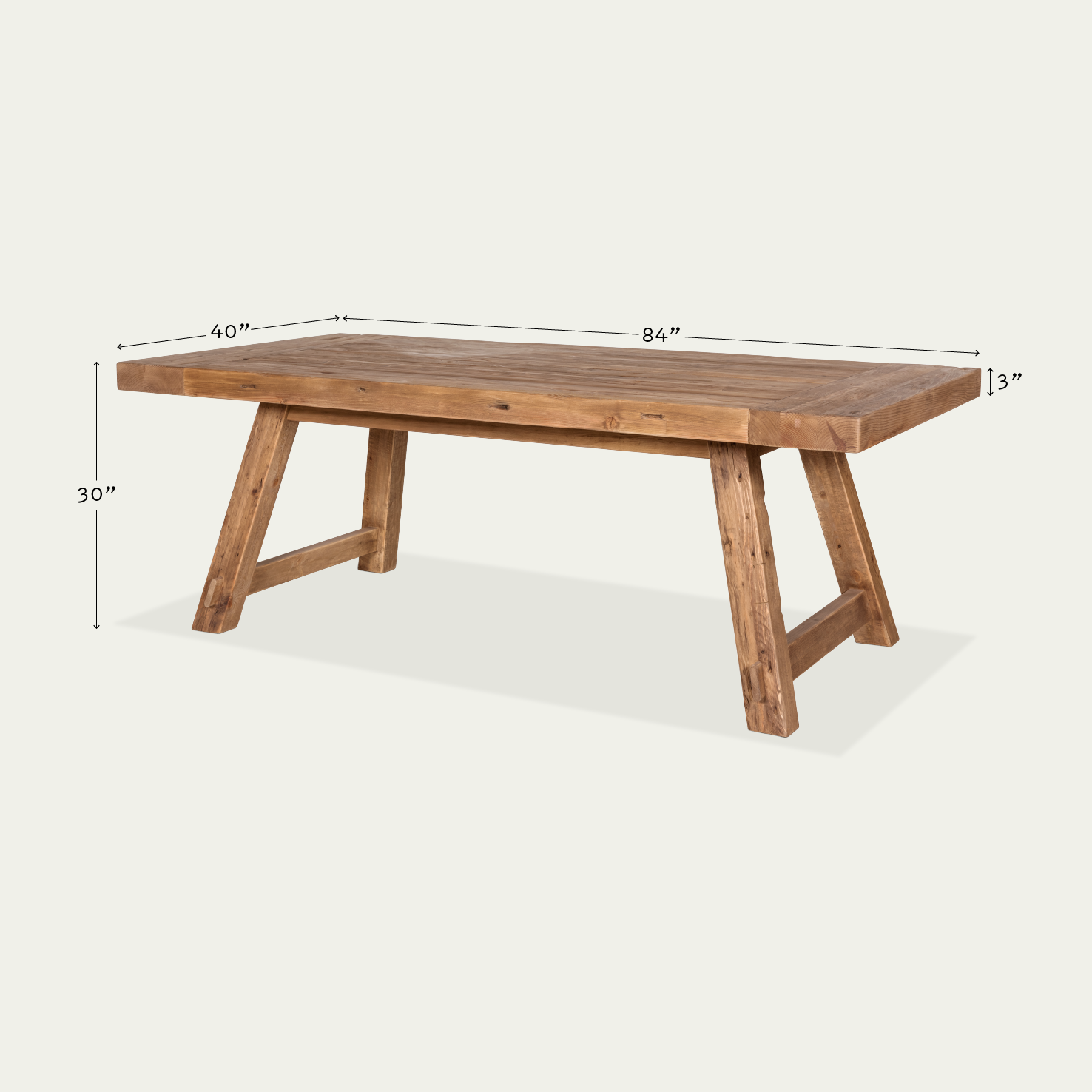 The nitty gritty
Dimension
Overall dimensions: 84"W x 40"D x 30"H
Top thickness: 3"
Weight: 253.5 lbs
Box dimensions: 91"W x 46.25"D x 14"H
Construction
Material: 100% Reclaimed Chinese Pine
Build: All wood selected, cut, laminated, assembled, and sanded by hand
Finish: Treated with a top coat for seal
Detail: Since each table is handmade and hand-finished, variations and imperfections are sort of the whole idea. No two pieces are exactly alike.
Assembly: Simple assembly required
Care
For detailed care and cleaning instructions, check out our post, "Caring for your wood table."
To remove everyday dust and dirt, a feather duster or clean, dry cloth will do the trick. Use a clean, dry cloth to wipe up any spills (and try to catch them as quickly as possible!). To avoid stains, rings or discoloration, it's best to use coasters for beverages and trivets or placemats for hot items.
If you're going to wipe your table, use a lightly dampened cloth and make sure to wipe the entire tabletop to ensure that the finish wears evenly. If a small amount of finish transfers to the cloth you're using, don't be alarmed—this is totally normal. We use only a non-toxic solvent solution and a light seal on our reclaimed woods to even out the patina and to avoid overpowering the color, details and imperfections that make each piece unique.
FREE HOME DELIVERY
30-DAY FREE RETURNS GUARANTEE
LIMITED LIFETIME WARRANTY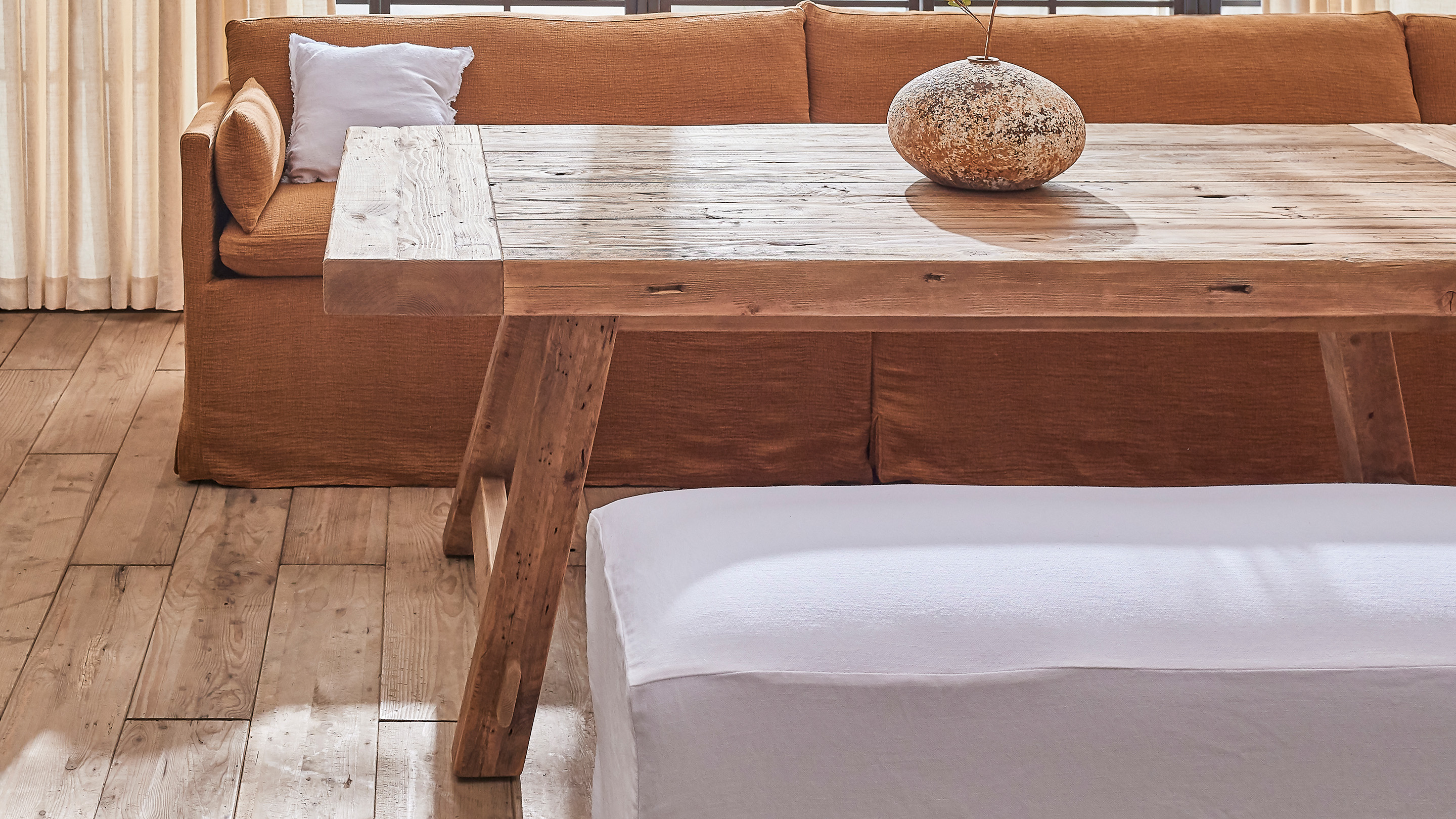 My Sixpenny home.
Tag @Sixpennyhome for a chance to be featured.