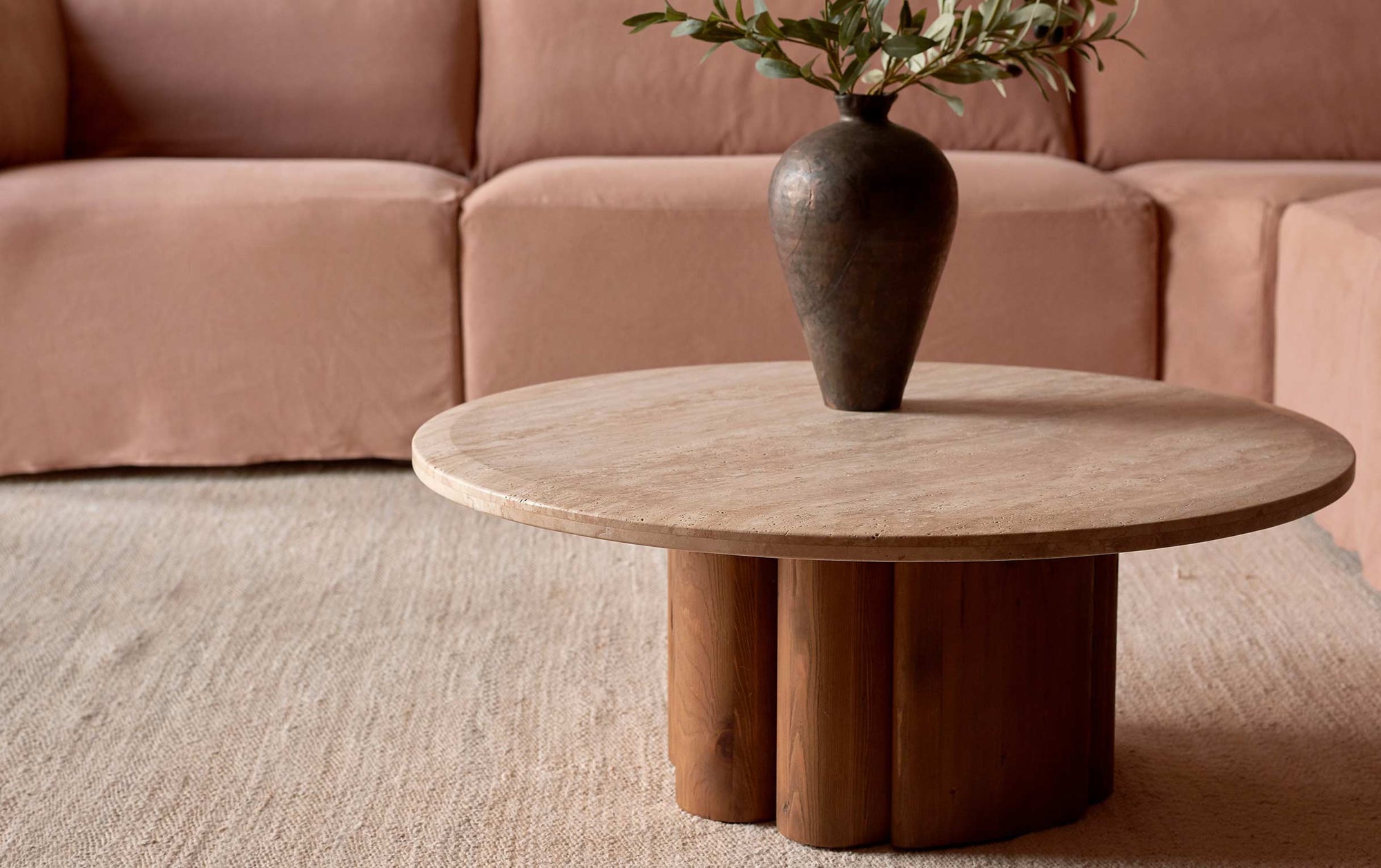 DIMENSIONS
Overall dimensions: Ø35" x 13.5"H
Top thickness: 1.5"
Weight: 134 lbs
Box dimensions: 39"W x 39"D x 6"H,
: 23.75"W x 23.75"D x 16"H


Our furniture is hand-made so keep in mind dimensions may vary by an inch or two. Prefer a custom size? Contact us.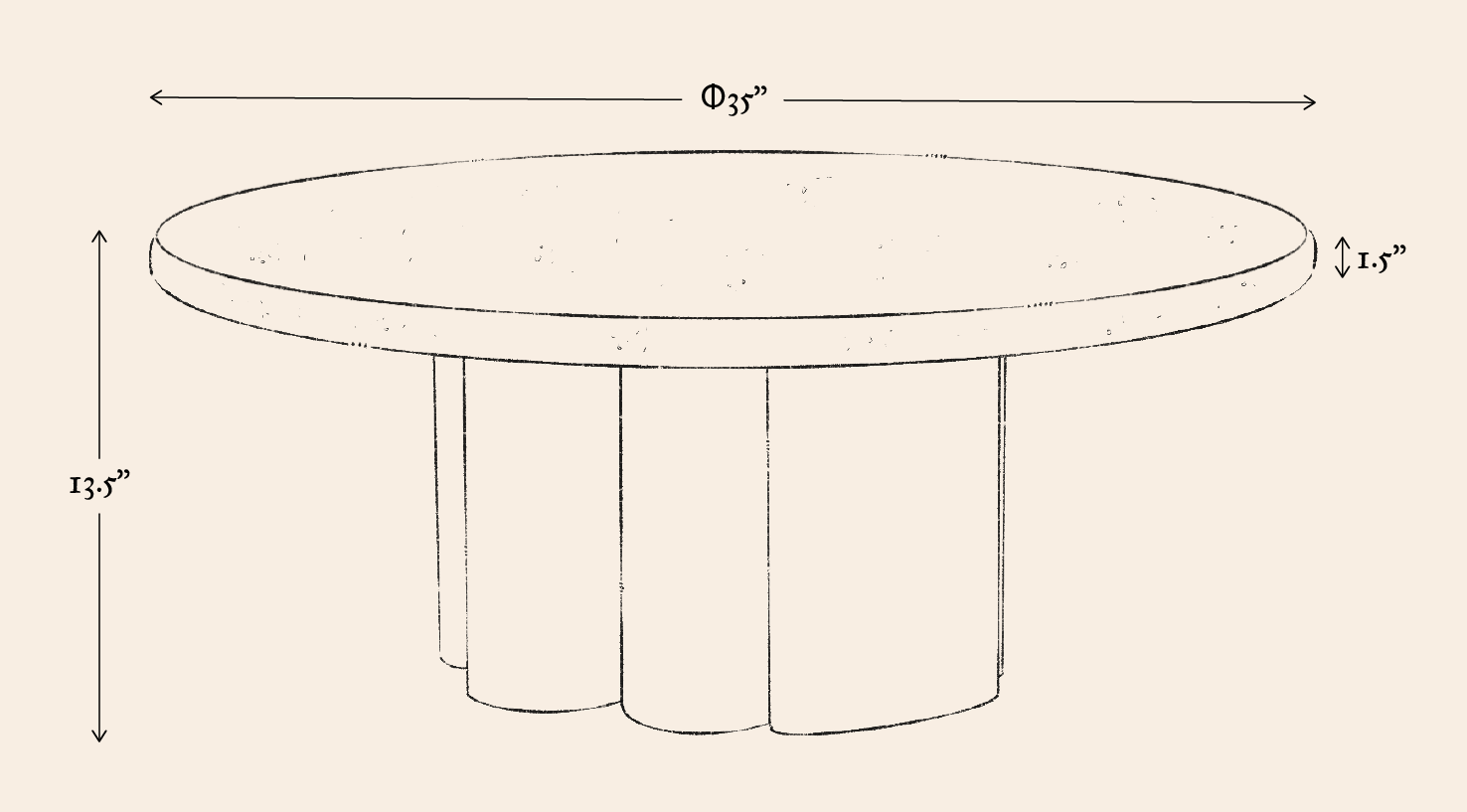 CARE AND CONSTRUCTION
Care
For detailed care and cleaning instructions, check out our posts, "Caring for Galata Travertine." and "Caring for your wood table."

Tabletop: Travertine is inherently porous—dust often to prevent dirt from accumulating, use a soft brush or hand-held vacuum to lift out debris, and regularly wipe with a clean, damp cloth.

Always use coasters and placemats (especially near acidic food like coffee, wine, or tomatoes). Wipe spills quickly with a clean, dry cloth, and add a dab of mild dishwashing liquid to lift tougher stains. Avoid using abrasive or harsh cleaners. Avoid placing heavy or sharp objects directly on the table's surface.

Base: Use a feather duster or clean, dry cloth to remove everyday dust and dirt. If necessary, use a lightly dampened cloth, wiping down the entire base to ensure the finish wears evenly (a little color transfer to your cleaning cloth is normal).
Construction
Material
100% Turkish Travertine & 100% Reclaimed Chinese Pine
Build
All travertine and wood selected, cut, laminated, assembled, and sanded by hand
Finish
Travertine honed and treated with top coat for seal. Large pits are filled, smaller ones are left untouched to preserve the stone's character. Heritage Pine treated with top coat for seal.
Detail
Inherent variation in color, pitting, vein patterns and variance from hand finishing are to be expected—no two pieces will be exactly alike.
Assembly
Simple assembly required