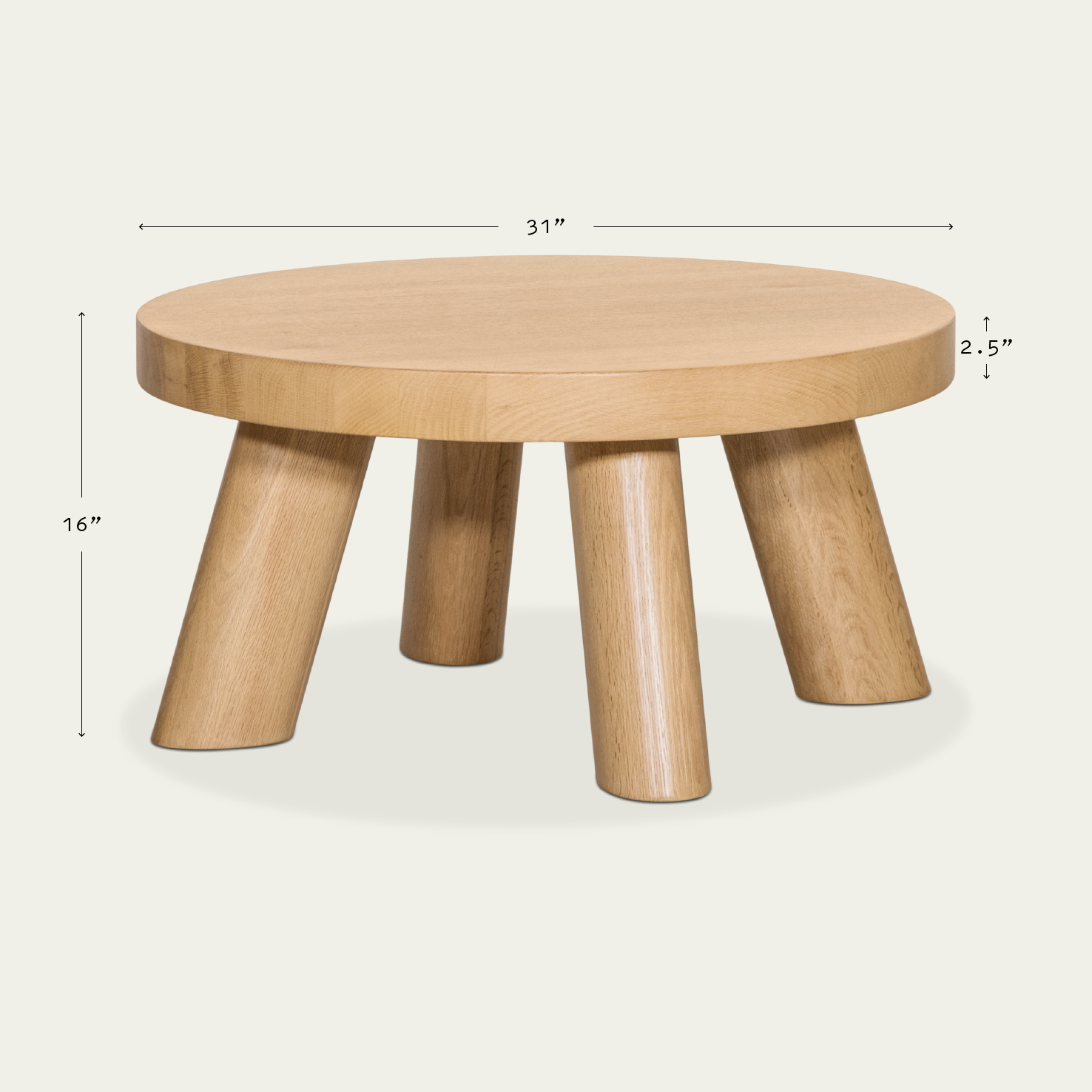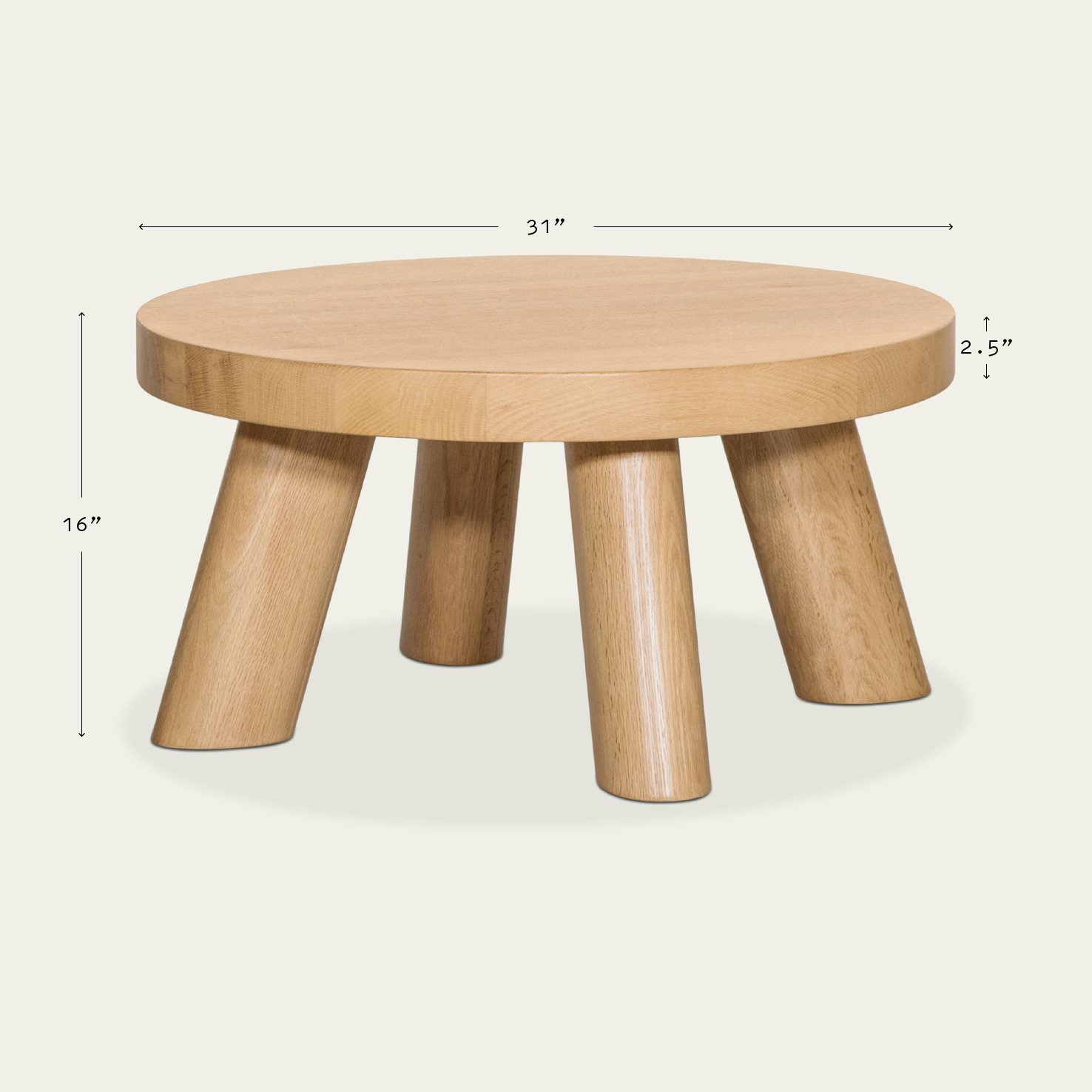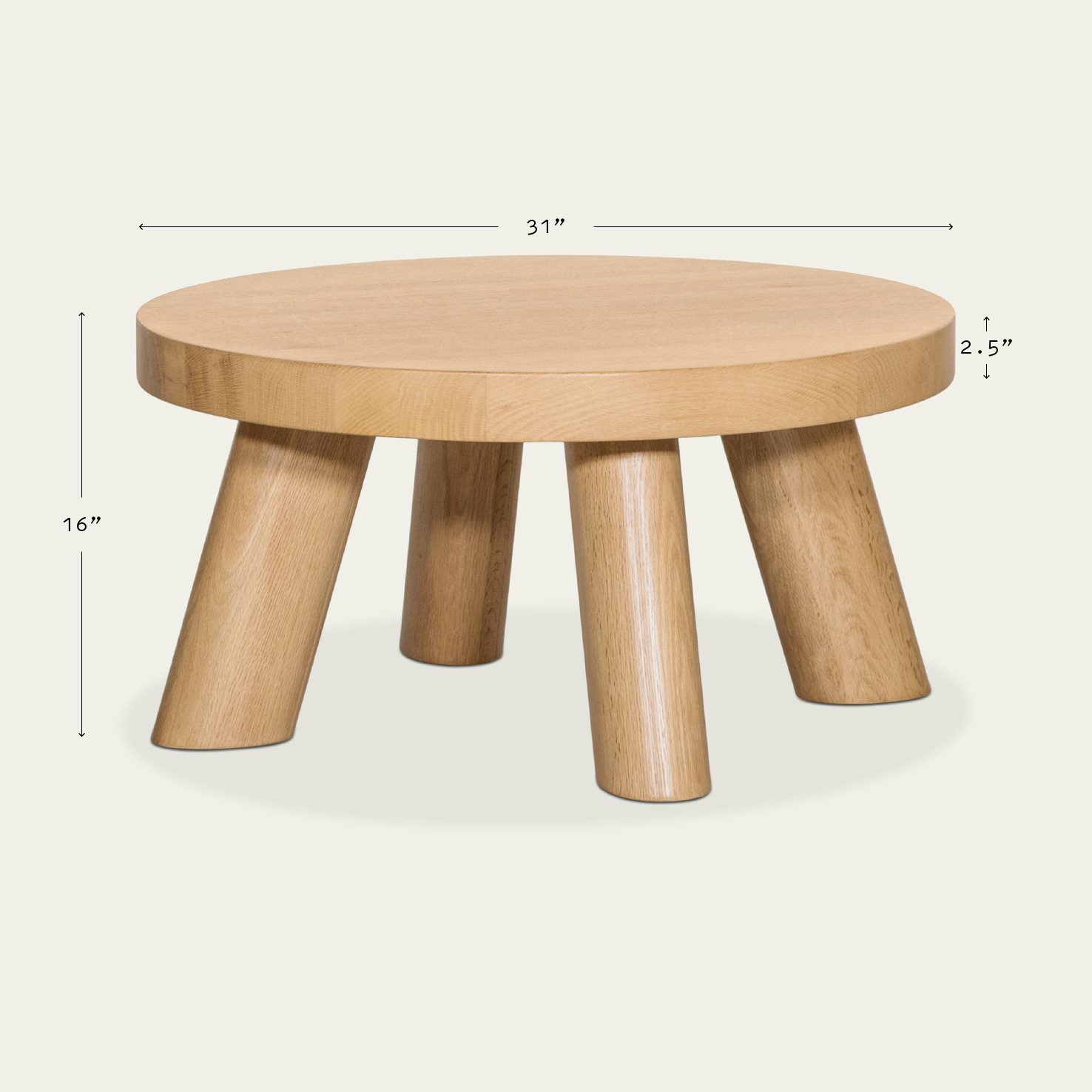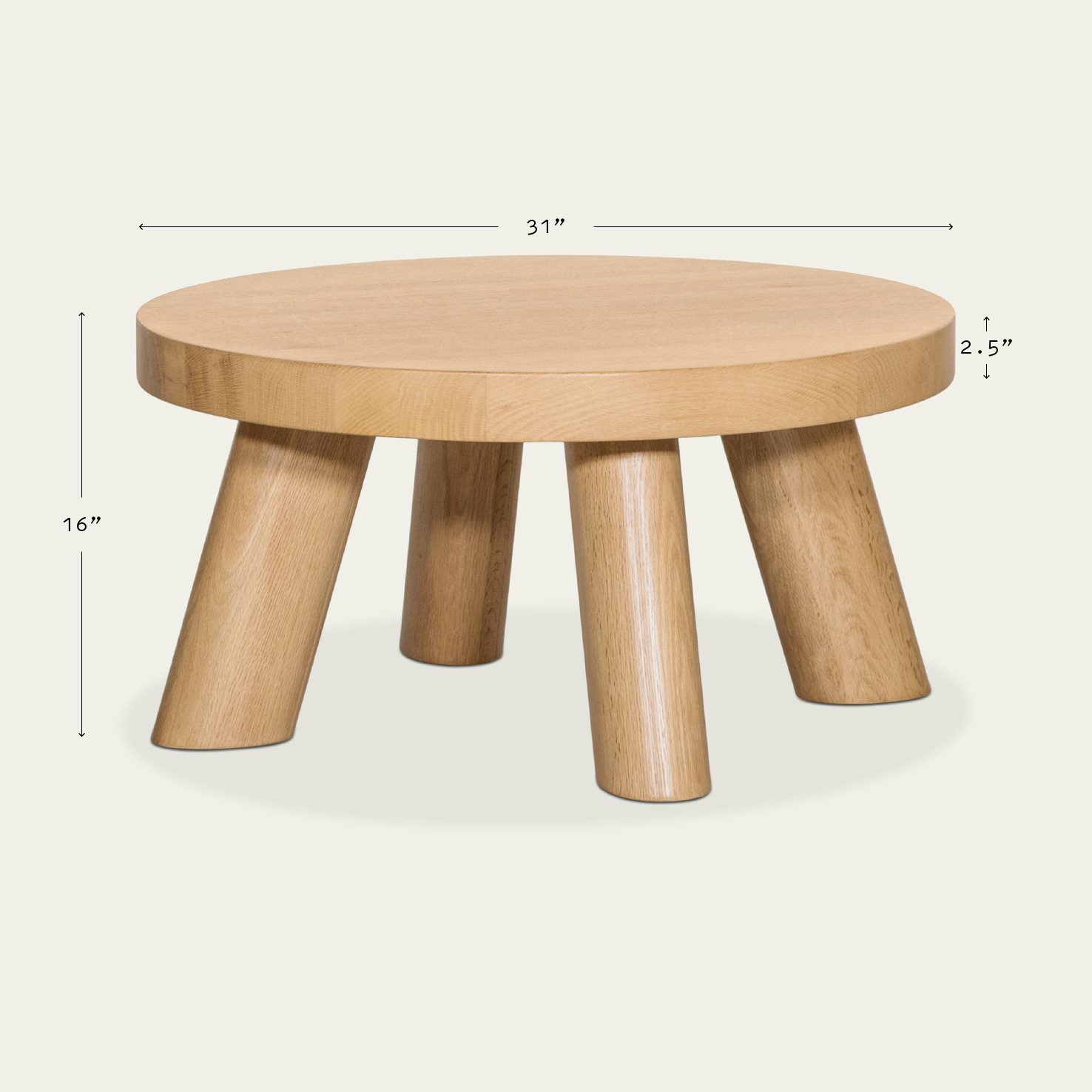 The nitty gritty
DIMENSIONS
Overall dimensions: 31"W x 31"D x 16"H
Top thickness: 2.5"
Weight: 76 lbs
Box dimensions: 35.5"W x 35.5"D x 21.25"H
Construction
Material: 100% American Red Oak
Build: All wood selected, cut, laminated, assembled, sanded, and hammered by hand
Finish: Gently hand-hammered and treated with a top coat for seal
Detail: Since each table is handmade and hand-hammered, variations, imperfections, and subtle dimples are sort of the whole idea. No two pieces are exactly alike.
Assembly: Simple assembly required
Care
For detailed care and cleaning instructions, check out our post, "Caring for your wood table."
Use a feather duster or wipe with a clean, dry cloth to remove everyday dust and dirt. Quickly and gently wipe spills with a soft, damp cloth and then dry to prevent stains. But honestly, coasters are the way to go. Moisture and heat are not friends with natural woods.
FREE HOME DELIVERY
30-DAY FREE RETURNS GUARANTEE
LIMITED LIFETIME WARRANTY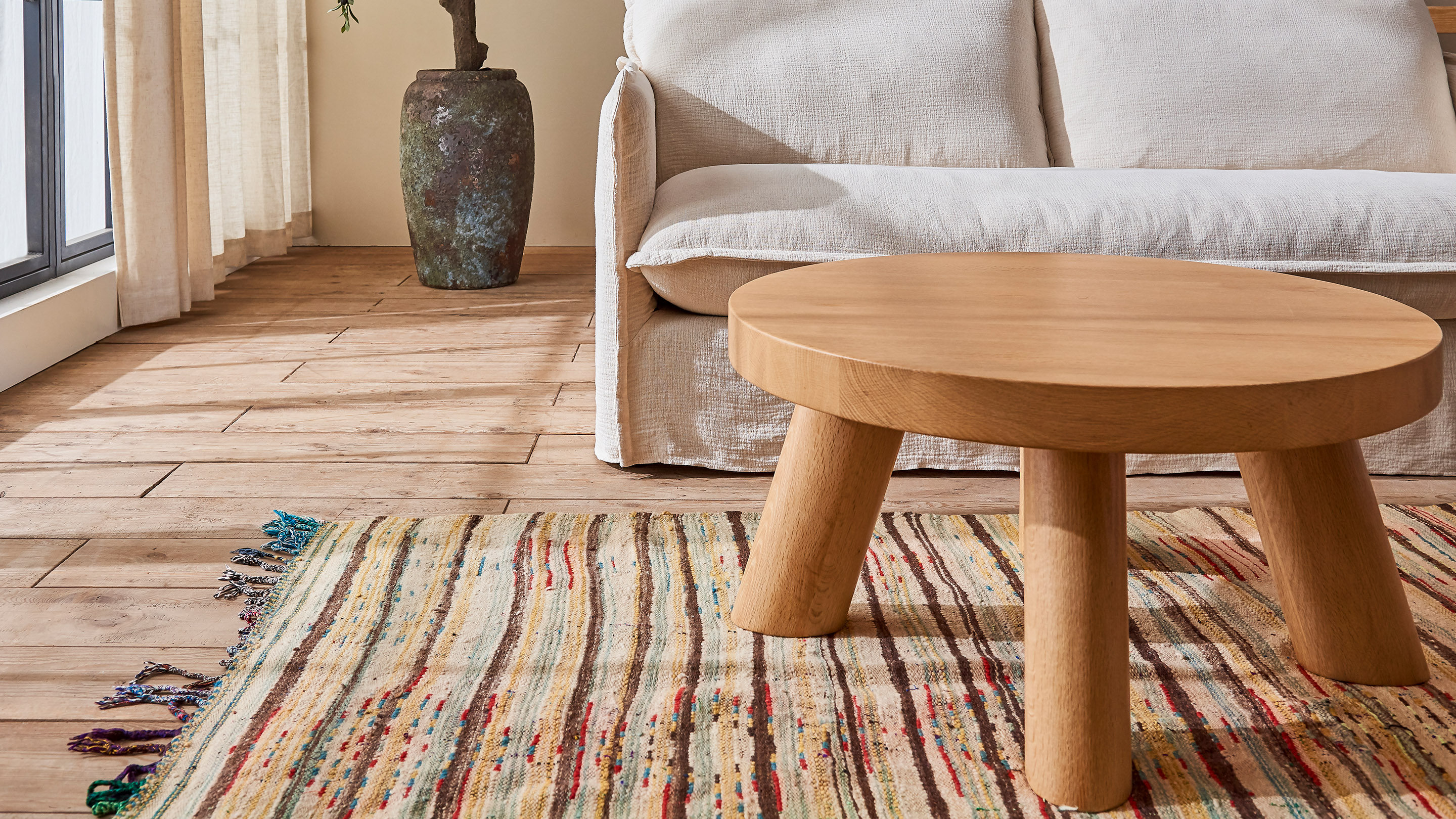 My Sixpenny home.
Tag @Sixpennyhome for a chance to be featured.