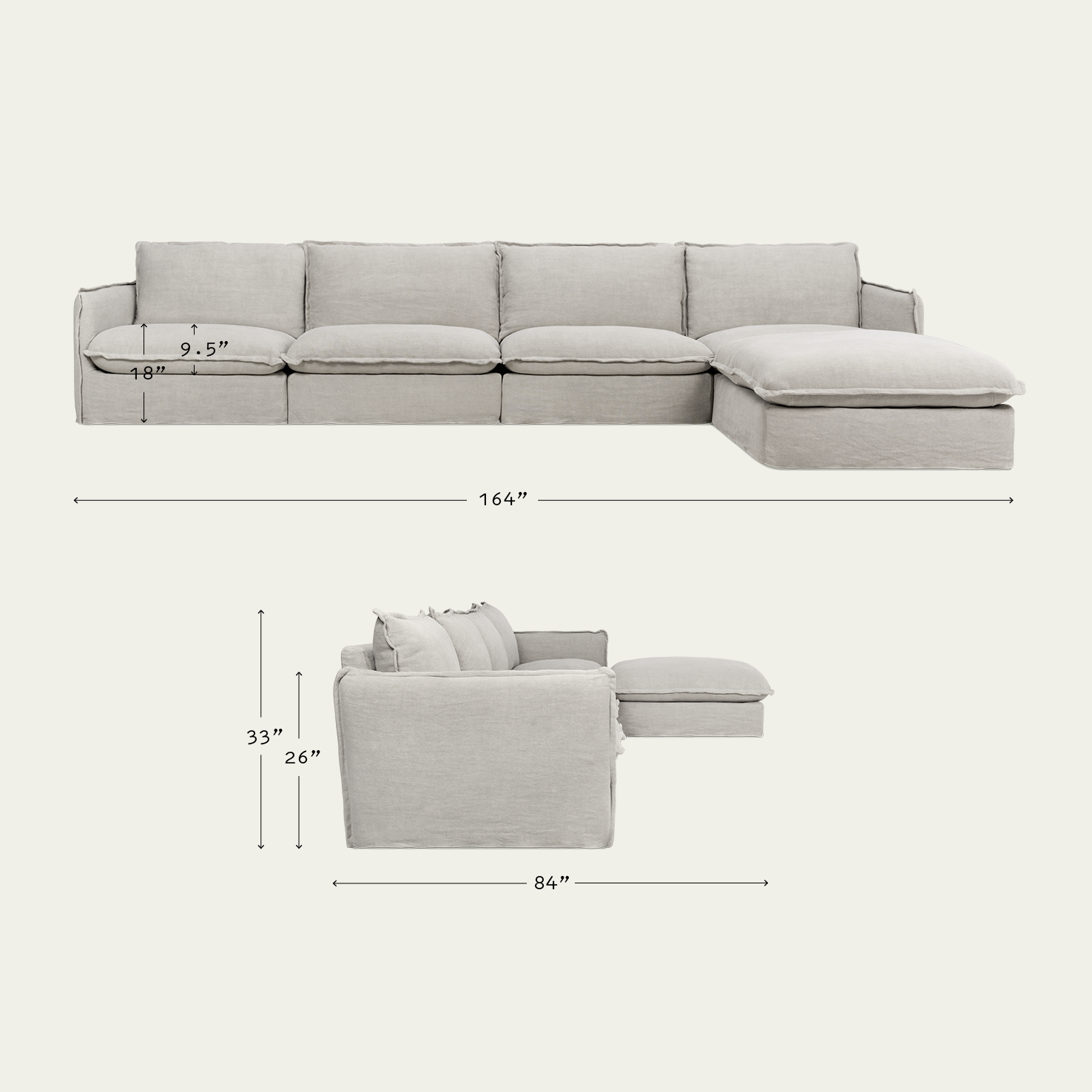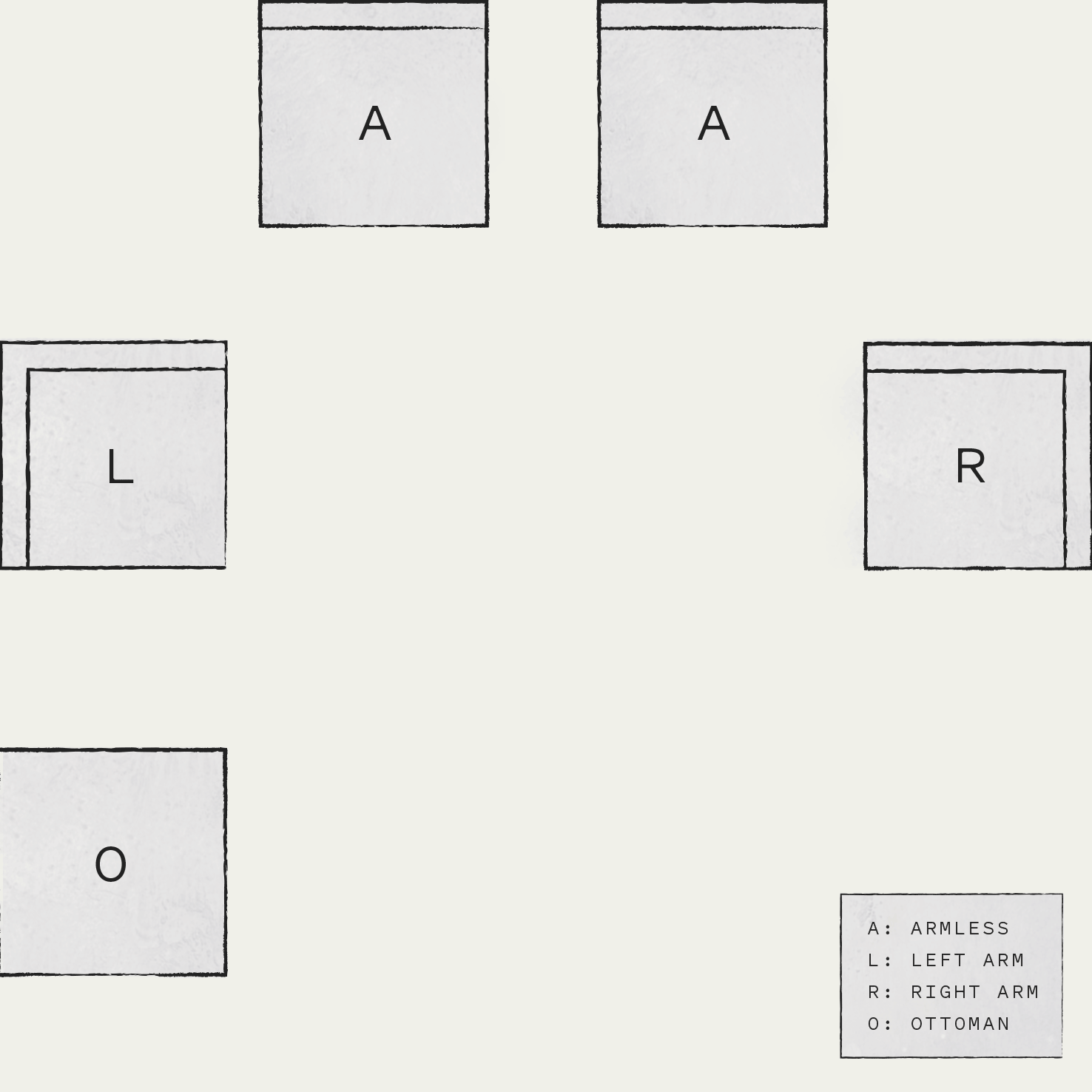 The nitty gritty
DIMENSIONS
Overall dimensions: 164"W x 84"D x 33"H
Armless: 41"W x 41"D x 33"H
R/L Arm: 41"W x 41"D x 33"H
Sectional Ottoman: 41"W x 43"D x 18"H
Seat height: 18"
Seat depth w/ back cushion: 26"
Seat depth w/o back cushion: 35"
Arm height: 26"
Arm width: 3"
Frame height: 29"
Weight: 319 lbs
Box dimensions: 43"W x 43"D x 30"H (x5), 43"W x 45"D x 20"H
CONFIGURATION
Our sectionals are all modular, meaning pieces can be arranged and rearranged to create an ideal configuration for your space. All modular pieces (including ottomans) connect to each other using zinc alligator clips fixed to the underside.
CONSTRUCTION
Slipcover: Loose design with oversized French seam
Frame: Kiln-dried hardwood & plywood
Legs: Solid rubberwood
Suspension: Webbing & sinuous spring
Connection: Zinc alligator clips
Learn More
CUSHIONS
Neva's cushions are made up of five layers. At the core, a high resiliency foam for structure, surrounded by a layer of softer, high density foam on either side. Feather Down cushions are finished on top and bottom with a layer of luxe feather down and poly fiber, and Poly Fill cushions use a purely poly fiber mix. All cushions are removable.
Feather Down: 70% feather down (90% feather / 10% down) 30% poly fiber
Poly Fill: 100% vegan poly fiber
Learn More
CARE
First, remember to fluff your cushions. Our materials are incredibly soft, so they look and feel their best with a little love every now and then.
Everyday dust and dirt cleaning works best with a vacuum (and an upholstery attachment if you have one). Spills should be dabbed quickly with a soft cloth to prevent stains. We recommend dry-cleaning for best results, but we—along with many of our customers—have machine washed our fabrics in cold water and dried on low heat with great results too. We just can't guarantee perfect machine-washing results across the board, since it's hard to know the nature of the stain, your kind of washer, etc. Also, remember that consistent exposure to direct sunlight can lead to fading.
Learn More
FREE HOME DELIVERY
30-DAY FREE RETURNS GUARANTEE
LIMITED LIFETIME WARRANTY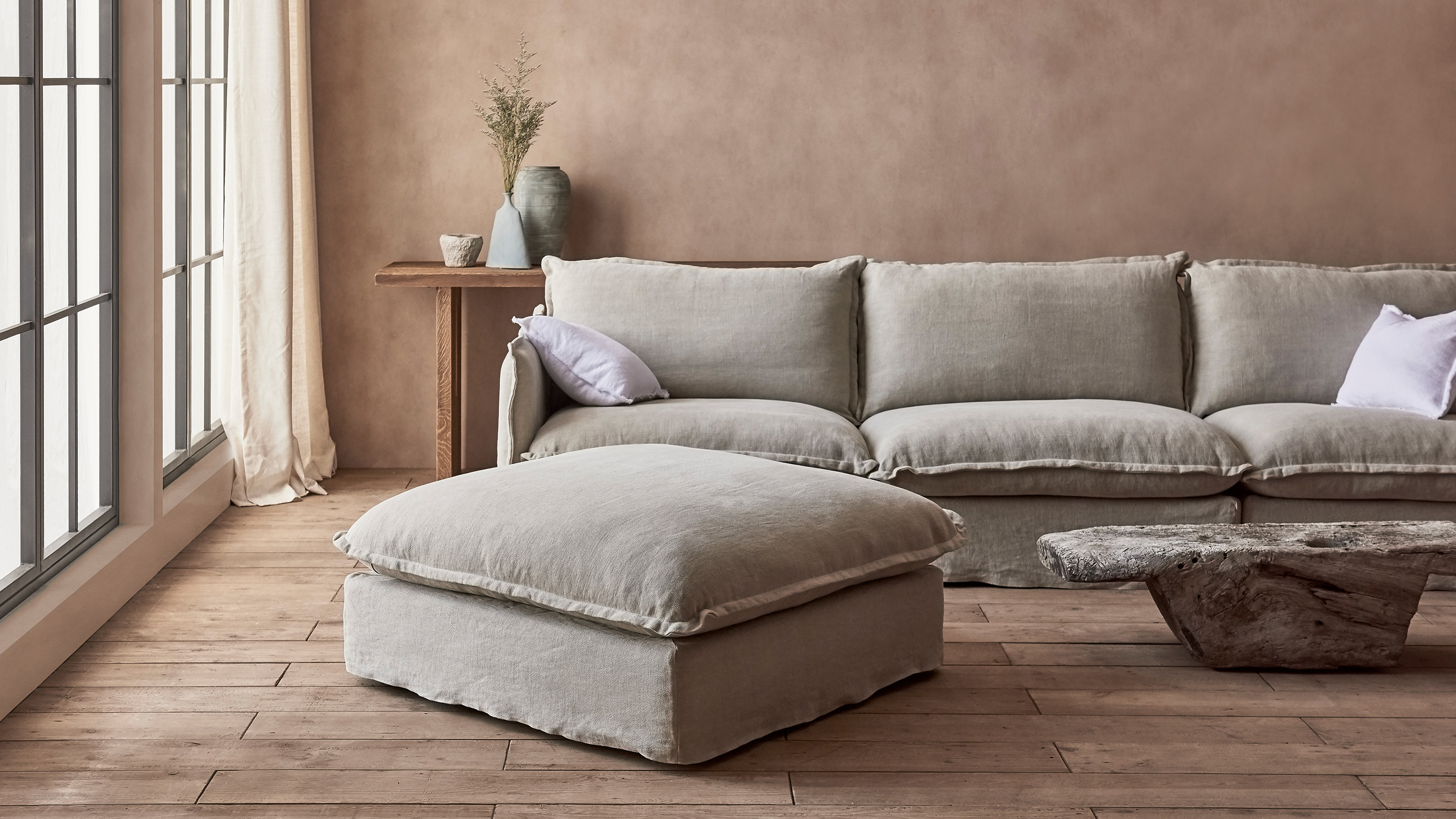 My Sixpenny home.
Tag @Sixpennyhome for a chance to be featured.